Measuring Social Impact

Wednesday, 19 July 2017 from 2:00 pm to 3:00 pm (AEST)
Event Details
Communicate your Social Value
The 2015 Pro Bono Australia Sector Survey revealed that 66% of respondents thought they measured their financial performance well, but only 44% thought they fared well in measuring social outcomes created. Since then, the need to not just list what your organisation does but demonstrate how you create social value has grown exponentially. 
New funding mechanisms, increased public scrutiny and consumer directed care reforms have all become key external drivers for organisations to accurately measure social impact, adding to internal motivations to use measurement techniques to reflect, learn and improve.
In this 60-minute session, our expert presenter will guide you through real life examples to provide you with tangible skills that you can immediately put into effect to communicate your social impact. 
Presented by Taimur Siddiqi, Director of The Incus Group, this webinar will address:
How to get started on measuring social impact 
How to demonstrate and communicate the change you create
How to utilise impact measurement data to improve performance and advocate
Who will benefit? If you manage, commission, fund or report on the performance of your for-good organisation, then this webinar is for you. 
---
Presented by:
Taimur Siddiqi is a co-founder of The Incus Group. Taimur is an experienced social impact practitioner, who has led impact measurement projects for a number of not-for-profit, corporate and public sector clients, including the Red Cross, Commonwealth Bank, Superfriend, the Oaktree Foundation and Housing Choices Australia. Prior to co-founding The Incus Group in 2015, he spent four years with Net Balance Management Group where he eventually managed the $2 million Social Impact business line.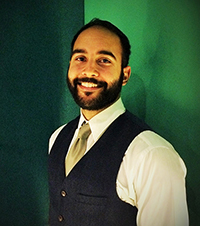 This webinar is brought to you in partnership with The Incus Group.
---
Post Webinar Pack:
Can't make the date? All registered participants will be sent a post-webinar pack three business days after the session. The packs include the audio and visual recordings, slide deck, and (if purchased) the webinar book. The webinar book is a tool designed to ensure your learnings last. It includes the session's transcript with corresponding slides, the live chat stream and presenter notes.