This workshop will covers how to measure the random incidence sound transmission loss (airborne sound insulation)
About this event
Instructor: Ben Cazzolato benjamin.cazzolato@adelaide.edu.au
This is a face-to-face workshop. Please do not book unless you are able to attend in person.
This test method covers measuring the random incidence (diffuse field) sound transmission loss of building elements using two coupled reverberation rooms.
It is based on ISO standards ISO 10140-2 and ISO 717-1. These standards involve measuring the mean spatial sound pressure levles in the two adjacent rooms when energised in the source room, and the reverberation times of the receiving room, to determine the sound reduction index in each third-octave band, as well as the weighted sound reduction index Rw.
The facilities used will be the Source and Reverberation Chambers in the AVL, a Bruel and Kjaer 2270 SLM, the Bruel & Kjaer Building Acoustics Software BZ-7228/9, and a Bruel & Kjaer OmniPower Sound Source.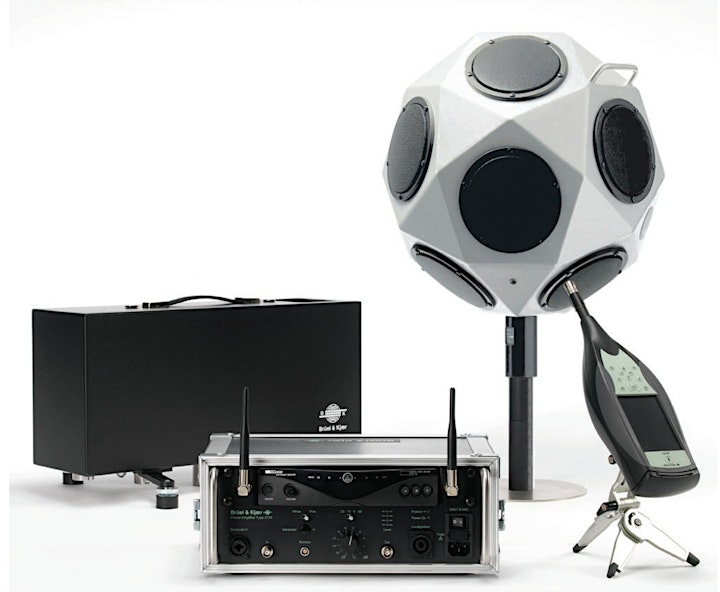 Organiser of Measurement of random incidence sound transmission loss
To capitalise on the new facility, regular workshops based on standardised tests will be run staff from the Acoustics, Vibration and Control Group. These free workshops will be held on Monday's from 10am-11am in the AVL, and are suitable for staff, research students and the general acoustics community.