Description
MDRT QLD Proudly Presents
MDRT Masterclass
With
Godfrey Phillips & Russell Collins
Date - Friday, 15th September 2017
Time - Registration 7:00am
7:30am Breakfast | 8.00am Presentation
Location – The Pavillion, 1 Greg Chappell Street
Albion QLD 4010
The latest industry changes to remuneration have caused a lot of anxiety amongst Risk Insurance Advisers and from past experience we can expect further changes in the future. Dealing with change is always difficult but those advisers who handle such situations most successfully are those who have invested solidly in the "basics" of selling and practice management.
At our next Queensland MDRT event, two veterans of the Australian Risk Insurance market, Godfrey Phillips and Russell Collins will share their combined 80 years' MDRT membership experience of how the basics allowed them to successfully navigate and ADAPT to every regulatory change introduced into the industry during their respective careers. If you want to grow in confidence about your ability to profitably cope with today's and tomorrow's industry changes, you can't afford to miss this valuable exercise in the basics. What worked yesterday is still relevant today!
After Godfrey and Russell's presentation which will be facilitated by MDRT QLD chair, Dominique Schuh there will be time allocated for questions from the audience to ensure that you are able to gain as much knowledge and information from these two MDRT legends.
In 2015, MDRT's highest award for outstanding service to the MDRT in Australia was named after Russell Collins and Godfrey Phillips and named the "Collins/Phillips" MDRT Award.
Speaker Profiles
Godfrey Phillips, F.A.F.A, J.P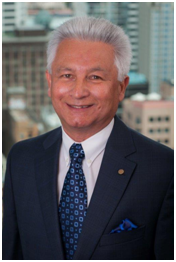 Godfrey has been a Financial Adviser since 18th January 1977, and holds the primary leadership position in the specialist boutique Risk Management practice. He is an internationally recognized leader in the life insurance and financial services industry, and holds his own Australian Financial Services Licence.
Godfrey is a Fellow of the Australian Financial Advisors Association (A.F.A.), and has served on ASIC / IFSA/ AFA liaison committees for many years. In 1994, he was presented with the Lifewriter of the Year Award, for his outstanding contributions to the Financial Services Industry. This is the Australian Life Insurance Industry's most prestigious award.
Godfrey is a 33 year Qualifying, Life and Honor Roll Member of the Million Dollar Round Table (M.D.R.T.), which is the Premier Association of Financial Professionals. He has served as an Ambassador, a Divisional Vice President, and Chair of the Leadership/Volunteer Advisory committees. The M.D.R.T. is an International Independent Association of 50,000 leading life insurance professionals that represent over 800 life insurance companies in 90 countries.
A much sought after speaker he has educated and motivated financial advisers in Australia, New Zealand, North America and Asia. Godfrey views his career as having the opportunity to be a "life changer". He believes that by helping his clients with their personal plan of their financial futures, he helps to positively change their lives and the lives of those they love.
Russell Collins Dip LI, OAM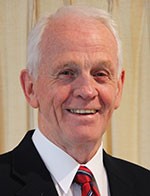 Russell operated as a Financial Adviser in the Risk Insurance market from the time he entered the Financial Services Industry in February 1971 until his retirement as an Adviser on 30 June 2010.
In 2015 he was awarded The Medal of the Order of Australia for services to business, particularly the Financial Planning industry. Russell qualified for the prestigious Million Dollar Round Table in 1972 and attended his first MDRT meeting in 1973. He is a Life Member of MDRT, a member of the MDRT Honour Roll, and has spoken at six MDRT meetings on the subjects of both Personal and Business Insurance, as well as the 2009 MDRT Meeting where he and his son, Matthew, did a joint presentation on the subject of "Succession Planning". No other Australian has spoken at MDRT on more occasions than Russell.
Over the years Russell has spoken on the subject of Risk Insurance at numerous State, National and Overseas industry conferences, seminars and Professional Development Days.
Since 2010 Russell has conducted a training/mentoring business "Risk Insurance Communications Skills" within the industry, with a major emphasis on the Business Insurance Market.
He recently published a book – the first of its kind within the Financial Services Industry in Australia – "SKILLS THAT SUCCEED – A Communication Guide for Risk-Based Financial Advisers".