Description
McKinley Plowman are happy to be hosting a Property Investment Seminar on Thursday 22nd March. The evening will feature speakers from Colliers International WA, Ausbuild, The Prime Group, Property Powerhouse and McKInley Plowman's residents specialists in Property, Finance and Superannuation.
Join us for specialist insight into property investment, understand where smart investors are buying, and equip yourself with the right tools for your investment journey.
Places for this event are extremely limited so be quick to book your spot!
Misha White - Colliers International WA
Misha is currently the Manager of Research and Urban Economics for Colliers International WA. She manages the company's research functions across a variety of property sectors and provides property-related consultancy services.
Misha has over 20 years of experience in providing research and analysis across a broad spectrum of industries for both the private and public sectors. She has been involved in research in the areas of property and land development, tourism, transport as well as a consumer market research. She has extensive experience in the residential development sector, being focussed specifically on property-related research over the last 10 years.
Prior to working for Colliers she spent 7 years as the Research Manager for the State Government land development agency LandCorp.
Alex Wheeler – Ausbuild
Alex Wheeler is Ausbuild's National Investment Business Manager, and has specialised in South East Queensland property for over 4 years. His role is to represent Ausbuild nationally through discussing Ausbuild's investment opportunities.
Ausbuild are a land developer, builder and property management business based in SEQ. The business celebrates its 30th birthday in 2018 and they specialise in acquiring land in the highest growth areas of SEQ and providing house and land and townhouse investment opportunities to their customers. Ausbuild only allow a maximum of 30% investment into their housing estates – protecting their clients' investments.
Max Pirone & Daniel Dinelli - The Prime Group
The Prime Group is a diverse group of property and construction companies owned by the Passione family. Starting in Perth and expanding to the east coast, Prime has completed over $2 billion worth of developments and has built more than 12,000 homes nationally. Backed by a strong rental portfolio, Prime's commitment is to the profitability of its clients, the success of their business and investment decisions guarantees the success of The Prime Group.
Garth Davis - Property Powerhouse
Garth has built up a property portfolio of 9 properties worth over $4.5 million over 10 years of investing and has helped over 500 property investors follow his successful strategies and increase their wealth and minimise their taxes. Garth is the Founder and CEO of PROPERTY POWERHOUSE and is very proud to be expanding the business from Perth into Melbourne, Sydney, Brisbane and the Gold Coast.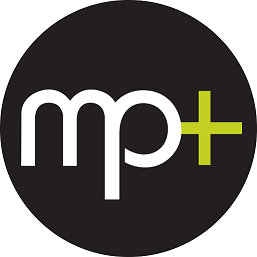 Aaron McCracken - McKinley Plowman
Aaron McCracken joined the financial planning team at McKinley Plowman in March 2014 as a senior financial planner. Aaron has had over twenty years of experience in the financial services industry across both senior management roles in large companies and in small businesses across all aspects of financial planning. He was a partner in a successful financial planning firm and has broad experience across superannuation (including self-managed superannuation), investments, estate planning and personal insurance, retirement planning and business succession planning. Aaron is very passionate about the value of professional, client-focussed advice and enjoys working closely with clients to help them make smart decisions with their money, as well as aiding them to clarify and achieve their financial aspirations. He has a Bachelor of Business degree and is a Certified Financial Planner.
Paul Moran - McKinley Plowman
Paul brings more than 25 years' experience in finding financial solutions for homebuyers, investors and business owners to the McKinley Plowman team. A licensed broker and member of the Mortgage & Finance Association of Australia (MFAA), Paul's extensive experience includes 20 years with a major bank, seven of which were as commercial banking manager. His integral role with the McKinley Plowman practice enables Paul to deliver a holistic financial solution to achieve the best possible outcome for a client's personal or commercial lending needs. Paul also provides a comprehensive financial consultancy to business owners on commercial, equipment and invoice finance.
Ian Gath - McKinley Plowman
Ian brings to McKinley Plowman more than 25 years of experience in superannuation and auditing across a range of industries dealing with corporate and self-managed superannuation funds. Ian offers specialist advice in a range of areas such as in-house structuring, property development, pension estate planning and complex compliance issues.