MBAe panel discussion: Hacker Culture and the New Rules of Innovation
Description
The UTS MBAe program welcomes Dr Tim Rayner, Author and Lecturer at UTS, to celebrate the launch of his new book Hacker Culture and the New Rules of Innovation.
Running a startup and trying to bake innovation culture into the foundations of the entreprise? Trying to inject more creativity and agility into your company and running up against bureaucratic mindsets and barriers to change?
You need a radical solution. You need to build a hacker innovation culture.
Hacking is not a criminal activity. Hacking is a way of solving problems by running short experiments and learning from the results. Hacking plays a major role in the design and startup industries. Software developers hack products in iterated sprints, enabling them to respond to changes in technology and market conditions. Designers hack product and service ideas by prototyping and testing them with users. Entrepreneurs hack business models by building MVPs and running customer experiments to validate their assumptions. The CEOs of some of the world's largest tech companies proudly flash their hacker credentials. Hacking has become a mindset and a way of life.
This panel discussion, moderated by Dr Tim Rayner, examines how to build a culture of hacking and experimentation in your company. You'll get a detailed introduction to the following topics:
● How to be a hacker (even if you can't code)
● The role of hacking in UX, product, and service design
● Hacking business models for continuous innovation
● Mindsets and cultural frameworks required to create an environment for hacking
● How to culture hack established organisations for agility, innovation and growth
This event celebrates the launch of Tim's latest book: Hacker Culture and the New Rules of Innovation. He will discuss the role of hacking in the design and startup industries and share key concepts and practical insights from the book relevant to entrepreneurs, intrapreneurs, managers and CEOs.
The panel participants are:
Dr Tim Rayner, Author
Tarra van Amerongen, Group Director at Fjord Australia
Phil Morle, Partner Main Sequence Ventures
Program:
6.00 - 6.15 pm Registration
6.15 - 6.30 pm Welcome & Introduction: Dr Jochen Schweitzer
6.30 - 7.15 pm Panel discussion: Tarra van Amerongen, Dr Tim Rayner & Phil Morle
7.15 - 7.30 pm Q&A
7.30 - 8.00 pm Informal networking & book signing
Speakers: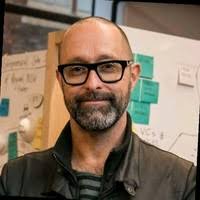 Tim teaches 'Leadership, Teams and Scalability' in the MBAe Program at UTS Business School. He is an internationally-recognized philosopher and action educator with over 10 years experience working in social entrepreneurship and entrepreneurial leadership development.

His recent book, Hacker Culture and the New Rules of Innovation (Routledge 2018), explores the impact of software hacking and startup entrepreneurship on 21st century business innovation, and how companies can learn from hackers to build thriving innovation ecosystems.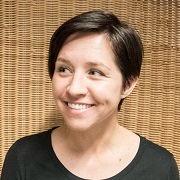 Tarra is the Group Director of Fjord and she is responsible for leading the business in Sydney and Canberra. Fjord is a global design and innovation consultancy that re-imagines people's relationships with the digital and physical world around them.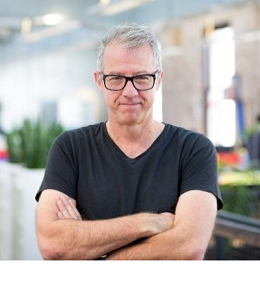 Phil Morle
Phil is a Partner at the CSIRO's venture capital fund - Main Sequence Ventures. Here he invests in deep tech founders who are building unimaginable new companies with a strong connection to research. Before this he was the founder of Australia's first Silicon Valley style incubator, Pollenizer, where Phil played an instrumental role in developing the startup ecosystem across Asia Pacific and advised some of the world's biggest organisations on practical ways to deliver new growth and the cultural change that is required to get there.
By entering this event you agree that UTS, Business Practice may use photographs or video footage taken of yourself during the event for marketing purposes including DVD production, posting on UTS Business Practice website and or social media platforms, or for future UTS, Business Practice events.
For any queries please contact: