Description
This Masterclass is part of the UTS MBA in entrepreneurship program and it is open to the general public.
Where to from here?
This is one of the most common questions asked by individuals who have just started or are contemplating new adventures and opportunities.
As humans, we are born to grow, develop and expand. Defining the road map can be tricky as the future is by definition unknown. It is up to us to create our futures. Ones in which we play to our strengths, reconcile purpose and passion.
As leaders, we thrive when we become the authentic leaders we were born to be.
This Masterclass will help set you on this journey of discovery by exploring five key areas:
• Knowing your authentic self
• Defining your values and leadership principles
• Understanding your motivations
• Building your support team
• Staying grounded by integrating all aspects of your life
The insights gained will enhance not only the learning experience of the MBAe but also of life generally.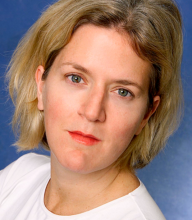 Facilitator
Suzanne Salter
Suzanne is a passionate developmental and mindfulness coach with a unique mix of skills and background. Educated in the United States, France, Australia and New Zealand, she worked for 17 years in capital markets in over ten culturally diverse markets, turning around and building successful businesses.
She has solid practical knowledge of the complex issues facing both leaders and followers. She understands the pressures of operating in highly competitive environments, where flawless client service, product delivery, brand and reputation are critical factors of success.
She also understands the importance of the mind and the power of conscious choice to create our desired reality. She works with her clients to help them achieve how they want to "turn up" in the world, how they want to experience both their professional and private lives life.
Her career transition to coaching was motivated by a genuine desire to help others develop their potential and to bring about a more sustainable form of leadership that helps both organisations and individuals reach their full potential.
When people ask her what she does, she says that she facilitates growth and development within individuals and society. Not everyone can do this and she gets a real buzz from doing it!
Qualifications
University of Geneva, Self Leadership Certified Coach

University of Sydney, Masters Psychology of Coaching

International Coaching Community Certified Coach

Personal Efficiency Program Facilitator

Certified Neuro-Linguistic Programming Practitioner

Certified Meditation Facilitator

Masters (Diplôme) in Finance & Economics, L'Institut d'Etudes Politiques de Paris

Bachelor of Arts, International Business & French, University of Richmond (Virginia, USA)
By entering this event you agree that UTS, Business Practice may use photographs or video footage taken of yourself during the event for marketing purposes including DVD production, posting on UTS Business Practice website and or social media platforms, or for future UTS, Business Practice events.


For any queries please contact:
Ph: 02 9514 3504
Email: business.practice@uts.edu.au

Photographer: Richard Tilney Bassett