Description
This Masterclass is part of the UTS MBA in entrepreneurship program.
A 'perfect' pitch is no longer about selling. Potential investors care less about your individual product, and more on the opportunity space that you are targeting, and the problems that you are solving. How you construct and present your pitch, and how you appeal to your audience's key values, will determine your success.
For any budding entrepreneur, workplace professional or business leader, the ability to present your ideas in a succinct manner and identify what exactly your audience needs and wants is at the core of business excellence; key values for any individual who has to pitch in any situation.
In this Masterclass you'll understand what investors are looking for and allow for the most amiable presenters to convert what they say, into new ideas, new projects, and new channels for revenue generation. It is important for any professional to have the ability to engage their audience.
Who should attend?
UTS MBAe students
Potential MBAe candidates
UTS Hatchery students
Other UTS students
Anyone with an interest in entrepreneurship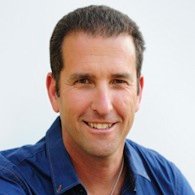 Facilitator
Eitan Bienstock
Eitan is the Founder of Everything IoT and a Managing Partner in Propeller Venture Capital.
Passionate about innovation, Eitan spent the past 20 years working for fortune 100 companies, venture capital firms as well as founding number of startups and investing in early-stage ventures. Eitan is actively involved in the startup ecosystem in Australia and Israel, as a mentor and advisor to variety of startups, incubators and accelerators programs.

During the late 90's Eitan took an active part in the formation of the Israeli technology ecosystem by successfully developing and managing Intel Israel's "Startup Incubator Program" through which dozens of companies received technical and commercial support resulting in over $100M growth in sales.

As a strategic investment manager at Intel Capital in the US, Eitan was responsible for investments in new digital media and experienced first hand the 2000-2001 Internet bubble crash.

 In Australia, Eitan founded, managed and successfully sold two of his own companies.

Eitan lived and worked in Tel Aviv, San Francisco, New York and Sydney and being a former national rowing champion, enjoys paddling his surfski in Sydney's magnificent harbour.
By entering this event you agree that UTS, Business Practice may use photographs or video footage taken of yourself during the event for marketing purposes including DVD production, posting on UTS Business Practice website and or social media platforms, or for future UTS, Business Practice events.


For any queries please contact:
Ph: 02 9514 3504
Email: business.practice@uts.edu.au


Date and Time
Location
UTS Business School (Also known as Dr Chau Chak Wing Building)
14-28 Ultimo Rd
Level 8
Ultimo, NSW 2007
Australia