Description
What are the unique ethical challenges that face today's managers and professionals? How do we experience and practice ethics in daily organizational life? In what ways can we take moral responsibility for our actions and decisions at work? This lively and interactive session will address these questions by exploring how ethics shape an organization and its members, for better or for worse.
Participants will:
Reflect on what ethics means
Undertake real-life case studies from well-known organisations
Reflect on own actions and choices in relation to ethical practice
There will be no moralizing and no preaching! Participants will be invited to reconsider of what ethics – as a fundamental dimension of human existence and interaction – means to them. This is not an ethics that provides easy answers, but one that asks challenging questions about how one navigates the moral maze of organizational life and the effects of that on others. Central will be a consideration of the relationship between ethics, freedom and responsibility and how each of these can be either curtailed or enabled in work settings.
Facilitator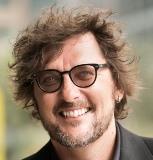 Carl Rhodes
This MasterClass will be presented by Carl Rhodes. Carl Rhodes is a Professor of Organization Studies, and Head of The Management Discipline Group at UTS Business School. Working in the areas of organization studies and business ethics, his current research investigates the ethical and political environment in which contemporary organizations operate and its effects on their behaviour. Central focus is on how organizations, especially corporations, can and should be held to account for their actions by citizens and by civil society.
By entering this event you agree that UTS, Business Practice may use photographs or video footage taken of yourself during the event for marketing purposes including DVD production, posting on UTS Business Practice website and or social media platforms, or for future UTS, Business Practice events.


For any queries please contact:
Ph: 02 9514 3504
Email: business.practice@uts.edu.au