Description
Managing a start-up or small business and not sure how to effectively allocate your time? About to begin work on a start-up?
Effective start-up management is a complex skill to master - with more tasks to get done, than time available, prioritisation and focus is critical. Having a robust understanding of the most critical roles for you, the founder and/or CEO, to play, and how these roles evolve as your business grows, are essential ingredients of many successful businesses (as well as being key characteristics of successful entrepreneurs!).

Through this masterclass, we will cover a detailed introduction to the following topics:
The four critical roles of the founder/CEO
Clearing the path to give your team freedom to focus
Managing to internal and external audiences
Building your own support and guidance network
We'll draw on real, live examples and practical exercises to help you apply the theory to your own business or situation. Please come prepared to discuss and think through the 2-3 most critical questions you have, relative to your own situation.
Facilitator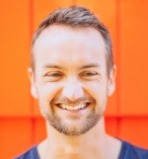 Rob Deeming is a serial entrepreneur and is currently CEO at Curo, an AU/US start-up that is reimagining the way that care is provided to the elderly.
Prior to Curo, Rob held leadership roles within the Qantas Group, including oversight of the Commercial function for Jetstar, and subsequently management of Digital and Innovation for Qantas.
Before moving to Australia in 2014, Rob was CEO at Jetsetter, the world's largest booking engine for luxury travel, with a team of 75 based in NYC, Boston and London. In April 2013, Rob sold the Jetsetter business to Tripadvisor.
Earlier in his career, Rob was a consultant with Bain & Co. He holds a masters degree in engineering from Nottingham University, and an MBA from Harvard Business School.

By entering this event you agree that UTS, Business Practice may use photographs or video footage taken of yourself during the event for marketing purposes including DVD production, posting on UTS Business Practice website and or social media platforms, or for future UTS, Business Practice events.


For any queries please contact:
Ph: 02 9514 3504
Email: business.practice@uts.edu.au