Description
Congratulations – you're a successful entrepreneur! Your business is really taking off! But as you navigate through this chaotic growth, do you feel like you're in complete control, or do you feel like you've got a tiger by the tail…barely? Scaling is hard…really hard.
Based on findings from our global research, The Growth Project, in this masterclass we'll talk about challenges faced by entrepreneurs as they've scaled their business and extract some key lessons for agile scaling:
• Begin with the End in Mind
• Nail it, then Scale it
• Pivot with a Purpose
• Let Go as you Grow
• People-Agility
• Build the Scaffolding for Growth
• Don't Forget the Cash
Whether you are in the throes of growth now, or whether you are working hard to get there, this workshop will give you some ideas that will make your journey easier.

Facilitator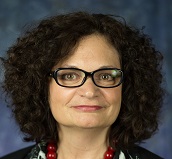 Dr. Charlene Zietsma is Professor of Management at University of Technology, Sydney (fractional appointment) and Associate Professor, Management and Organization at the Smeal College of Business, Pennsylvania State University. She earned her doctorate at the University of British Columbia, Canada. Charlene is currently leading an international research project focusing on managing entrepreneurial firms through phases of rapid growth and has taught executive and master classes in high growth entrepreneurship in Canada and Israel. Charlene's research generally focuses on processes of significant, large-scale change, involving individual entrepreneurship, distributed innovation and collective action. She has lectured extensively on these topics in a number of countries around the world and her work has been published in Administrative Science Quarterly, Academy of Management Journal, Academy of Management Review, Organization Science, Organization Studies, Journal of Business Venturing and others. In 2016, she was awarded the ASQ Scholarly Contribution Award for the paper published in 2010 that has had the most significant impact on the field of organization studies. She is a Senior Editor for Organization Studies, has been guest editor for special issues in Business & Society, Research in the Sociology of Organizations, Strategic Organization and Organization Studies, and serves on the editorial board for several other journals.
By entering this event you agree that UTS, Business Practice may use photographs or video footage taken of yourself during the event for marketing purposes including DVD production, posting on UTS Business Practice website and or social media platforms, or for future UTS, Business Practice events.


For any queries please contact:
Ph: 02 9514 3504
Email: business.practice@uts.edu.au