Description
This Masterclass is part of the UTS MBA in entrepreneurship program.
Have a million dollar idea or start-up worth protecting? Make sure your innovations are protected by law!
In this upcoming masterclass, you will receive an introduction to registrable IP (patents, trademarks and designs). From patent searching to understanding the basics of licensing and selling IP, you will walk away from this masterclass with a sound idea of the patent processes.
In the second half of the masterclass, attendees will work in groups to address a series of scenarios that will face many entrepreneurs.
Facilitators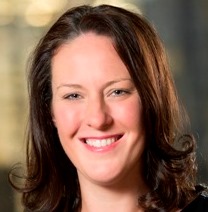 Allira Hudson-Gofers,
Senior Associate, Shelston IP
Allira is a member of the mechanical engineering team, specialising in the provision of commercially relevant advice regarding patents and registered designs. Her experience includes drafting patent specifications, prosecution of patent and design applications, handling opposition proceedings, as well as the provision of validity and infringement advice. Allira's technical expertise spans a range of engineering-related sectors, including: agricultural technologies, building systems and construction; robotics and related control systems; sustainable technologies; manufacturing; sporting technologies; and nanosensors.
Ducan Longstaff
Senior Associate, Shelston IP
Duncan is a specialised intellectual property lawyer. His experience and expertise cover the full spectrum of intellectual property matters, including litigation and oppositions, advice on infringement, enforcement, validity and protection of intellectual property rights, licensing, assignments, acquisitions and commercialisation of technologies and developing and protecting trade marks and brand names. Duncan has a particular interest and practice focus in patent disputes, including in the pharmaceutical, biotechnology, medical device, information technology, financial services, mining/energy and consumer goods sectors.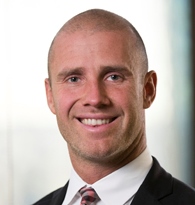 Matthew Ward

Principal, Shelston IP
Matthew practises in the field of electrical and information technology-related patents. He is a registered patent attorney, and has been admitted as a legal practitioner before the Supreme Court of New South Wales. Matthew specialises in the drafting and prosecution of patent applications, and the provision of IP-focused strategic advice to assist in the commercialisation of various technologies, with a particular focus on computer-related technologies. Whilst his clients include a range of well established international businesses, Matthew enjoys the challenge of working with early stage start-ups, especially with those seeking to commercialise smartphone apps, web-delivered technologies, and consumer electronic devices.
By entering this event you agree that UTS, Business Practice may use photographs or video footage taken of yourself during the event for marketing purposes including DVD production, posting on UTS Business Practice website and or social media platforms, or for future UTS, Business Practice events.


For any queries please contact:
Ph: 02 9514 3504
Email: business.practice@uts.edu.au