Description
This Masterclass is open to the general public and it is part of the UTS MBA in entrepreneurship program.
Do you have a business idea or product that needs funding?
Do you want to learn how startup funding works, what you need to do before trying to raise funding, and where you can go to get it?
Then join us for this fundraising workshop, which will provide practical, step by step advice from an experienced entrepreneur and investor who has successfully raised money for their businesses. Learn about the fundraising process, what investors are looking for at different stages of a business's development, why not all investors are created equal, what's required to find a lead investor, why competitive tension is critical to getting your first term sheet, how convertible notes and equity works, what's involved in the due diligence process, when to involve lawyers, and more.
If you are interested in becoming a better business person, the Fundraising Masterclass is guaranteed to give you great tips on how and where to get funding. It'll also be a great place to network as you will meet like minded individuals.
Facilitator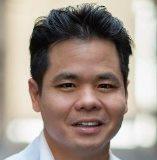 Benjamin Chong
Benjamin has a track record of investing in and building successful Internet-related businesses over the last twenty years. These include Online Agility, an incubator and developer of online businesses, Jetabroad, one of Australia's leading online travel companies, and Online Marketing Group. Benjamin has served on the boards of a number of portfolio companies.
After graduating with a Bachelor of Commerce from the University of New South Wales with First Class Honours, Benjamin began his career consulting in the areas of ecommerce strategy, online marketing, and technology for major international clients such as PricewaterhouseCoopers, Volvo, Sony, and Toyota. Benjamin was named National Young Business Person of the Year by Young Achievement Australia and is a member of the Entrepreneurs' Organisation and the Australian Private Equity and Venture Capital Association (AVCAL).
By entering this event you agree that UTS, Business Practice may use photographs or video footage taken of yourself during the event for marketing purposes including DVD production, posting on UTS Business Practice website and or social media platforms, or for future UTS, Business Practice events.
For any queries please contact:
Ph: 02 9514 3504
Email: business.practice@uts.edu.au