Description
This masterclass is part of the UTS MBA in Entrepreneurship and it open to the general public.
This masterclass provides a practical and theoretical understanding of the valuation of non-trading private enterprises.
Concepts of value play a key role in the start-up and continuing success of entrepreneurial firms. Without a clear understanding of value entrepreneurs will find it difficult to attract capital, management talent or to assess the progress of their firms on a continuing basis. The valuation problem is exacerbated by the fact that comparable publicly trading firms seldom offer good points of reference for non-public firm value and cross border residency plays havoc with appropriate reference rates of return and risk measures when viewed in the context of standard valuation practice.
This lecture covers the following issues: what methodologies are commonly employed to value non-public firms; what problems are usually encountered; followed by a discussion of recommendations for best practice when considering non-public firm value. Questions will be welcome throughout the presentation.

Facilitator
Dr Gary E. Gibbons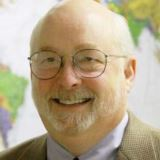 Dr. Gary Gibbons is a Clinical Associate Professor at The Thunderbird School of Global Management in Glendale Arizona. He has been a portfolio manager, served on many boards of directors of both public and non-public firms and is the Academic Director of the Thunderbird Private Equity Center and the Thunderbird Angle Network.
Read more about Dr Gibbons here
Photography: Davide Cantelli
By entering this event you agree that UTS, Business Practice may use photographs or video footage taken of yourself during the event for marketing purposes including DVD production, posting on UTS Business Practice website and or social media platforms, or for future UTS, Business Practice events.


For any queries please contact:
Ph: 02 9514 3504
Email: business.practice@uts.edu.au