MBAe Masterclass: Growth Hacking - Low-cost alternatives to traditional mar...
Description
THIS MASTERCLASS HAS BEEN RESCHEDULED FROM 25/01/17 TO 18/01/17.
Growth hacking is a relatively new term being used to describe the process of rapid experimentation across marketing channels and product development to identify the most effective and efficient ways to grow a business. It's becoming increasingly important for SMEs and start-ups as a way to use low-cost alternatives to traditional marketing, e.g. using social media, viral marketing or targeted advertising instead of buying advertising through more traditional media such as radio, newspaper, and television. The importance of data and rapid testing using lean methodologies is also an integral component.
This brief workshop will focus on providing an overview of growth hacking and the different methodologies that can be used by 'growth hackers' to accelerate the growth of their companies, to potentially lower the cost of customer acquisition and to better optimize their businesses.
Using practical examples, tested methodologies and interactive engagement from the attendees, the workshop will provide the class with a great starting overview of what is destined to become one of the most important methodologies in the growth and development of businesses.

Facilitator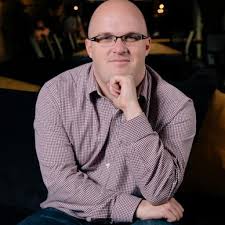 William Page:
Entrepreneur, innovator, writer, public speaker, tech lover, entertainment specialist and "escaped" lawyer who has co-founded FilmDoo, an international and independent film platform helping people to discover films worth seeing from around the world.
My background is in corporate law, where I worked with a number of venture capital funds and private equity funds. I am now using this experience and my business experience to assist start-ups in overcoming challenges faced in building and launching their businesses, especially around structuring their businesses and in their marketing efforts.
I recently completed an MBA where I focused on the areas of strategy, finance, innovation, public speaking and new enterprise management.
Specialities:
• Management of innovation
• Public speaking and training
• Fundraising and finance
• Lean start-up methodology
• Entrepreneurship
• Opportunities in the Asia-Pacific markets
• Negotiations
• Venture capital and private equity
• Marketing and strategy
• Operations and management of start-ups

By entering this event you agree that UTS, Business Practice may use photographs or video footage taken of yourself during the event for marketing purposes including DVD production, posting on UTS Business Practice website and or social media platforms, or for future UTS, Business Practice events.


For any queries please contact:
Ph: 02 9514 3504
Email: business.practice@uts.edu.au


Date and Time
Location
UTS Business School (Also known as Dr Chau Chak Wing Building)
14-28 Ultimo Rd
Level 8
Ultimo, NSW 2007
Australia