Description
Being conscious, or self-aware is an essential factor needed for successful entrepreneurship today. Entrepreneurs with a strong sense of their values are better equipped to manage the opportunities and challenges the journey brings them because they know what drives them. And when they have clarity about their purpose, they become self-guided leaders. From this space, others feel naturally drawn to follow them, because their authenticity is a rich source of inspiration.
This 3-hour workshop opens the doorway to becoming a more conscious entrepreneur.
The modules include:
- Explore the mindset and skills needed to become a conscious entrepreneur
- Develop awareness about what values drives you
- Understand how people with purpose have strength of leadership
- Begin defining your entrepreneurial purpose
- Gain a deeper understanding about how your business (or business idea) will add value to the world

An exercise workbook will be provided, to help you craft your purpose. If you want to get the maximum value from the workshop, complete your free online leadership values profile here beforehand and bring it with you.
Facilitator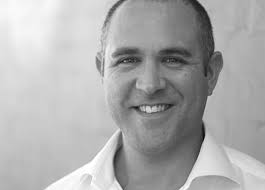 Nick Freedman
Nick Freedman is a consultant and TED speaker. He has 15 years experience building and facilitating leadership and cultural transformation programs for businesses like Salesforce, Coca-Cola, Fairfax, Westpac and Cancer Council. Prior to this, he worked in advertising for global agencies DDB and Euro RSCG. Nick recently founded a new start up called MANIFESTOR, which teaches entrepreneurs the skills and mindset they need to turn their ideas about the future into reality. Watch Nick's TED talk and find out more at www.manifestor.tv
By entering this event you agree that UTS, Business Practice may use photographs or video footage taken of yourself during the event for marketing purposes including DVD production, posting on UTS Business Practice website and or social media platforms, or for future UTS, Business Practice events.


For any queries please contact:
Ph: 02 9514 3504
Email: business.practice@uts.edu.au