MBAe Masterclass: Building and Engaging Your Business Network on Social Med...
Description
This Masterclass is part of the UTS MBA in entrepreneurship program and it is open to the general public.
Strong personal networks and influential relationships are the foundation on which every business and career thrives. This master class covers the fundamentals of building a strong personal brand in LinkedIn and the strategies and techniques for creating opportunities through content publishing and engagement. Participants will receive worksheets that enable them to create and execute their own social strategy for attracting and engaging those who can accelerate their career or grow their business through PR, partnerships or revenue opportunities.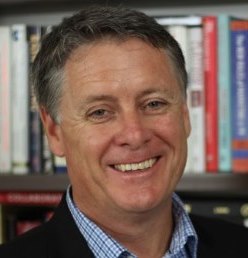 Facilitator
Tony Hughes
Tony Hughes is an international speaker and best selling author with 30 years of sales leadership experience. He is ranked as the most influential person in professional selling within Asia-Pacific by Top Sales Magazine and the 'most read' LinkedIn Author globally on the topic of sales leadership. In 2016 Tony was recognized multiple times as a top 2 blogger globally. His articles can be read at www.linkedin.com/today/posts/hughestony and he can also be found at www.RSVPselling.com and www.TonyHughes.com.au.
By entering this event you agree that UTS, Business Practice may use photographs or video footage taken of yourself during the event for marketing purposes including DVD production, posting on UTS Business Practice website and or social media platforms, or for future UTS, Business Practice events.


For any queries please contact:
Ph: 02 9514 3504
Email: business.practice@uts.edu.au

Photography: WDnetStudio