May Health Wellbeing & Spiritual Monthly Gathering: The Mindfulness Poet, B...
Description
Sacred Heart of Spirit Health, Wellbeing & Spiritual Monthly Gathering
May's Guest Speaker is The Mindfulness Poet, Brendan O'Shea
Brendan's story telling and performance poetry brings Mindfulness to life. Drawing on his life experiences (Graphic Designer, Buddhist Monk, Counsellor, husband) he will explore ith us how much better life is when we are present and aware. Love, work, fantasy, adventure, healing, discovery: this presentation has it all. A light-hearted and uplifting performance that will inspire your head and your heart.
The Health, Wellbeing & Spiritual Monthly Gatherings are sacred spaces making meaningful connections and being inspired by ordinary people doing extraordinary things, woven with threads of transformation, harmony, compassion, gratitude and joy.
Tickets: $15 plus booking fee ($15.87)

When: Saturday 5 May, 1pm to 2.30pm
Where: Yenko Yoga studio, Buddina - see full address details above
Bookings with pre-payment via Eventbrite essential.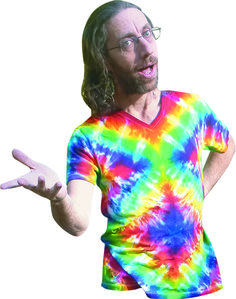 Guest Speaker:The Mindfulness Poet, Brendan O'Shea