Description
Maximise the Returns from your Property Portfolio
As Sydneysiders continue to head north in search of cheaper housing and interest rates remain low the Central Coast property market is set to continue growing. No matter whether you are a first time property investor or an experienced investor. This seminar will help you learn how to structure your property portfolio for wealth, get ahead of the market and choose the right properties. The market is changing, tax laws have changed and maybe you need a fresh approach for your future investments.
Andrew will talk about an overview of what has seen in the last 5yrs-10yrs. Key suburbs that have been targeted by investors, Infill development opportunities, buying land and building, changes to negative gearing on the way, vacancy rates.
Ian will talk about the different tax structures that can be used, the good the bad and the ugly of each. The financial benefits of investing in property and asset protection. The discussions will include how to borrow in super and maximise your financial benefits.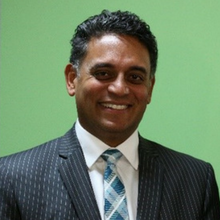 Ian Rodrigues, Director
Ian has extensive experience in commercial and taxation matters relating to business and property. Ian's experience also extends to succession planning, estate planning, superannuation and asset protection advice. Ian is an active commentator and presenter on taxation reform and related subjects. The 2011 NSW State Chairman of the Institute of Chartered Accountants in Australia (ICAA), Ian is also a significant contributor to his profession.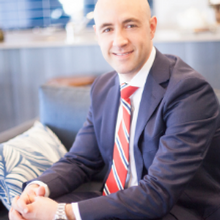 Andrew Sorensen, Director
Andrew Sorensen from Sorensen Real Estate has been in real estate for over 15 years. Establishing the Raine and Horne office in Charmhaven in 2000, he has been ranked their top selling agent nationally for 3 years running.

Helping hundreds of property owners in the region, with a high percentage of return business, the feedback is always the same. Expressions like "energetic", "highly focused" and "exceptional local knowledge" tend to crop up with remarkable regularity. A respected agent, both within the industry and local community, Andrew's impressive track record of achieving outstanding results and his commitment to exceeding his clients' expectations, has been one of the foundations of a truly exceptional career.
---
DISCLAIMER: The information that will be presented at the seminar is prepared for discussion purposes only and should not be relied upon for decision making. You should consult a professional financial adviser if you require additional information. This information has been prepared by Bishop Collins Wealth Management, an Authorised Representative of Primestock Securities ABN 67 089 676 068 Australian Financial Services Licence 239180.