Mavis Pittilla, South Pacific Mediumship Retreat in Noosa
Description
Exciting News!
We will be lucky enough to have the incredible Mavis Pittilla back next year 2017
Feb 6th - 10th we will be hosting another incredible week, more fun, more learning, more spirit!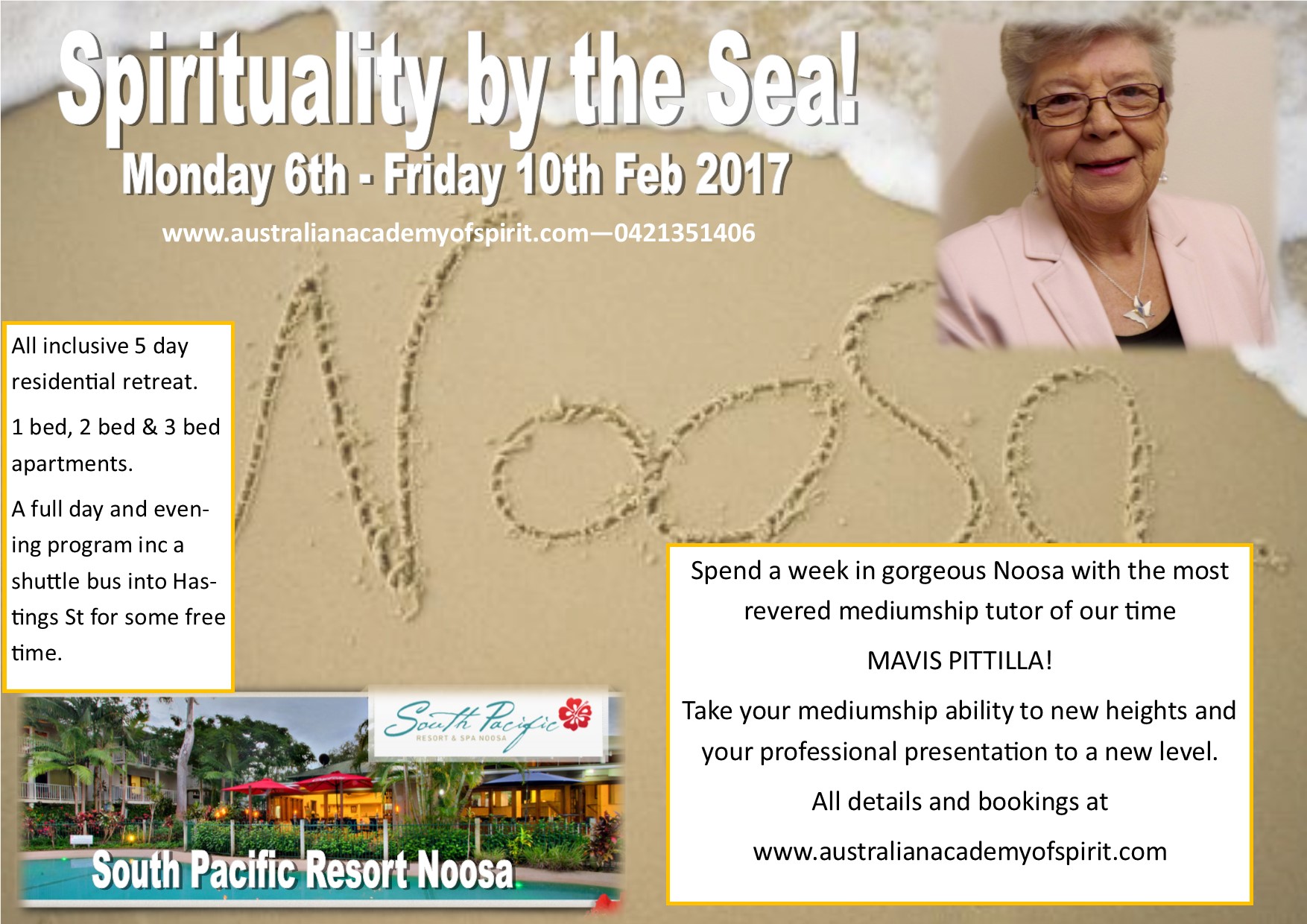 Due to the incredible success of Mavis's visit and the word spreading around we are making the availability for you to secure your place here on this week with a $200 deposit.
Get your place secured now!