Join The Gourmet Farmer in a fun, informative author talk. For everyone interested in gardening, farming, food & sustainability.
About this event
Update: this event is now at capacity & tickets are all sold. If you'd like to go on our email list for our other local regenerative agriculture & sustainable living related workshops & events, please email lawson@mrorganicfarmer.com
Matthew Evans returns to Rosa Brook to discuss his new book Soil: The incredible story of what keeps the earth, and us, healthy.
Soil is the unlikely story of our most maligned resource as swashbuckling hero. A saga of bombs, ice ages and civilisations falling. Of ancient hunger, modern sicknesses and gastronomic delight. It features poison gas, climate collapse and a mind-blowing explanation of how rain is formed.
What we do to the soil, we do to ourselves.
For too long, we've not only neglected the land beneath us, we've squandered and debased it, by over-clearing, over-grazing and over-ploughing. But if we want our food to nourish us, and to ensure our planet's long-term health, we need to understand how soil works - how it's made, how it's lost, and how it can be repaired.
In this ode to the thin veneer of Earth that gifts us life, commentator and farmer Matthew Evans shows us that what we do in our backyards, on our farms, and what we put on our dinner tables really matters, and can be a source of hope.
PROGRAM
3:45pm Arrival & sign in.
Book sales thanks to Pauline & Keith McLeod from Margaret River Bookshop.
4:00pm Matthew Evans talks on Soil: The incredible story of what keeps the earth, and us, healthy.
Q&A - an opportunity for your questions.
5:00pm Book signing.
5:15pm Close.
TICKETS are limited, available in advance via Eventbrite only. Attendees will be required to sign the SafeWA contact register on arrival. If you are feeling unwell on the day, please stay at home & give your ticket to a friend. Due to the short timeframe & limited seating for this event, we cannot offer refunds - please pass your tickets onto someone else if you find you can't make it!
ABOUT THE AUTHOR
Matthew Evans is a former chef and food critic, now food activist, restaurateur & farmer at Fat Pig Farm in Tasmania. He is the star of the long-running SBS TV show The Gourmet Farmer as well as food documentaries What's the Catch? and For the Love of Meat. He is also the author of thirteen books, including the authoritative and bestselling Real Food Companion and On Eating Meat.
ABOUT THE HOST
Margaret River Organic Farmer doubled their organic soil carbon within their first five years of using soil-nurturing regenerative practices. In 2019 they received the WA Landcare Farming Award for 'excellence & leadership in implementing integrated land management practices on a farm that protects soils, water & vegetation'.
BOOK REVIEWS
'A love letter to Mother Earth and entertaining must-read that goes to the heart of our survival' CHARLES MASSY
'A wonderful, exuberant, intelligent, mind-expanding hymn to the soil - sung from the heart of a man who has experienced its miracles. Wonderful stuff.' ISABELLA TREE
'This book is for anyone who eats, and therefore benefits from the gifts that are bound up in this soil we all share. Whether you're a gardener, a farmer or just an enjoyer of food, the story of our soil is part of our humanity, and our future. Matthew Evans has done a brilliant job of inviting us into the mysteries, stories and understandings of this stuff right under our feet, largely disregarded, but which not a single human alive can do without.' KIRSTEN BRADLEY
'There's no human health without plant health, no plant health without soil health, and no soil health without terrific books like this one. Matthew Evans has written a robust manifesto for the largest underground movement in the world.' DAMON GAMEAU
'Soil is everyone's business and this book pulls no punches. It lays bare our reliance upon the intricate life beneath our feet. A must-read in every school, local library, community garden, university and for your bookshelf.' COSTA GEORGIADIS
'A real page-turner. Matthew Evans will take your understanding of soil from being "dirt" to being a precious and magical resource. With lessons in history, biology, sociology, politics and war, once you're done, you will defend any little or large patch under your care with your life, understanding its utmost importance to the survival of life on earth as we know it' ALEXX STUART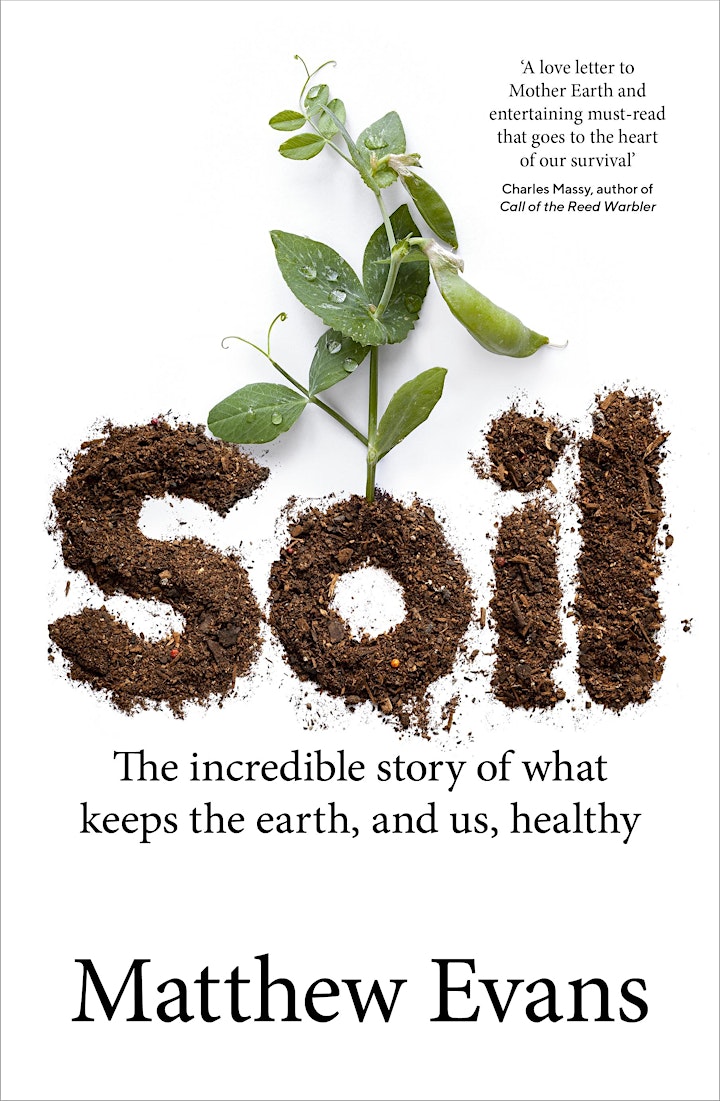 Organiser of Matthew Evans talks Soil (SOLD OUT)
Lawson Armstrong, Laura Bailey & our young family live & work on our award-winning regenerative farm in Rosa Brook.  It's all about healthy animals, healthy earth & healthy people!
We work with nature to produce organic open-range pastured eggs, grass-fed-&-finished beef and nutrient rich vegetables.  We use holistic, biological methods to build living soils, care for our waterways, nurture biodiversity & regenerate the whole ecosystem.
​We share our knowledge via sustainability education programs, wellness workshops, farm tours & regenerative agriculture & viticulture consultancy services.