Description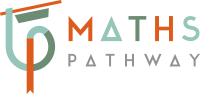 Maths Minds Escape Room
11.00am - 2.00pm
Are you up for a challenge? Maths Pathway has specially-designed a creative Escape Room to stretch your mathematical mind.
The event begins by bringing you and your fellow puzzlers together to up-skill in the niftiest problem-solving strategies, followed by a catered lunch to fuel your body and mind. The challenge then begins! Can you outdo other teams and overcome the obstacles thrown your way by our crafty mathematicians?
Sign up as an individual or as a team.