Description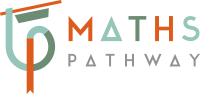 Maths Minds Escape Room
11.00am - 2.00pm
Are you up for a challenge? Maths Pathway has specially-designed a creative Escape Room to stretch your mathematical mind.
The event will bring you and your fellow puzzlers together to upskill in the niftiest problem-solving strategies. Will you be able to outdo other teams and overcome obstacles thrown your way by our crafty mathematicians? We'll give you a hint, you do not want to miss this event!
This event is available for anyone ages 12 and up.
A delicious lunch will be provided!
Sign up as an individual or as a team.