About this Event
Sometimes all it takes is one new mate, one positive experience or feel like part of a community.
The yoga class will be for all levels, beginners to experienced yogis. Meditation, movement and few laughs along the way. Darrin will guide you through a practice to relax your mind and challenge your body.
You'll enjoy a sunrise yoga class then head back for coffee at Heart Cafe, Bondi's first social enterprise cafe.
Men's health and mental health are important to us. Come along to join in a morning of Sun Salutes, meditation, acro yoga play and connecting with the community.
You will also be part of some very special content being created to spread the message of looking out for our mates and our own mental health by being getting involved in fun events with like minded people.
Proceeds from this event will be donated to Wayside Chapel
#communityovercompetition
This event is to raise awareess of mens mental health - women welcome too.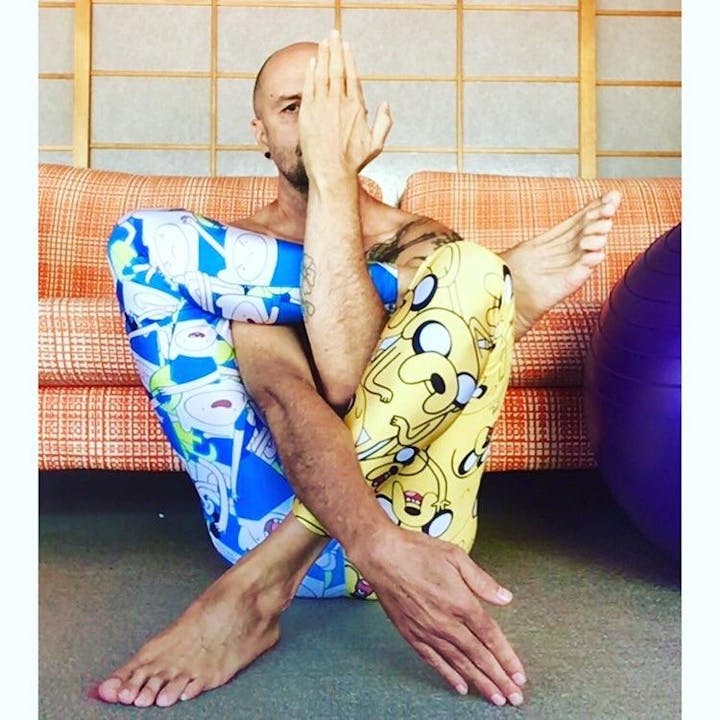 A little bit about our amazing teacher, Darrin Ball
I've been practicing yoga on and off since my 20's and to celebrate me turning 50 this year I decided to go to India to do a 28 day yoga teacher training retreat. Life changing experience is an understatement being emerged in the full practice of yoga (asanas, pranayama, meditation and philosophy) for 28 days was simply amazing. Yoga compliments my marathon running and does so much more for my mental health. As my teacher in India said 'there is no teacher and student in yoga just sharing and learning'.
About Wayside Chapel
Wayside Chapel has provided unconditional love, care and support for people on and around the streets of Sydney since 1964. Each year, thousands of people visit Wayside's two centres in Kings Cross and Bondi for assistance in gaining equitable access to essential health, welfare, and related services. Under a banner of 'Love over Hate, 'Wayside Chapel provides a community services centres, Wingspan Project, outreach service, mental health program and Aboriginal Program.
For further information on Wayside Chapel:
https://www.waysidechapel.org.au
About Heart Café
Owned and run by Sydney not-for-profit, Wayside Chapel, Heart Café is Bondi's first social enterprise café with an innovative employment program that aims to positively impact youth unemployment and pave the way for a brighter future. Located at Bondi Beach, Heart Café opened its doors in 2018 is open 7 days a week, from 7am – 4pm.
For further information on Heart Café:
https://www.heartcafe.com.au