Sales Have Ended
Ticket sales have ended
Thankyou and thank yourself for investing in this life changing opportunity. I look forward to seeing you there. Regards Celia
Sales Have Ended
Ticket sales have ended
Thankyou and thank yourself for investing in this life changing opportunity. I look forward to seeing you there. Regards Celia
Description
SPIRITUAL DEVELOPMENT ENERGETIC HEALING CLAIRVOYANCE
EMPOWERMENT TRANSFORMATION
Academy of Wholistic Lifestyles was created to bring
Wisdom, Power and Insigth to the Spiritual Seeker
Mastery of The Self
Parapsychology & Metaphysical Studies
$330.00 weekend
Level 1 of Spiritual Development Series from Foundation to Practitioner
DATE: 30th June & !st July 2018 START: 9.30am - 5pm each day.
LEVEL 1 - A great course for beginners yet for more advanced spiritual seekers this course and the ones that follow, create a unique template of a much deeper journey into the mysteries of spirituality not taught elsewhere. This is a unique and powerful journey.
Intense, Exciting & Information Packed. You will leave with a new awareness of yourself and the world you live in.
SEMINAR CONTENT
Discover the reason for our lives from the beginning of time to the paths we tread now
Explore fundamental ideas of mindfulness meditation practice and related spiritual / health benefits.
Explore concepts of the Creative process and how we have come to live a physical life.

Explore concepts surrounding Eastern Mysticism and beliefs covering topics of Reincarnation, Karma, Enlightenment and the dying process.
Develop an understanding of the many dimensions within the created reality and their effect on us:
Oversouls, Guides, Higherself, Lost Souls, Poltergeist and other Para-normal phenomenon.
Develop an understanding of Past lives, The Birth Process and the choices we make in this life.

Giving definition and explantation to Sixth Sense abilities of Clairvoyance, Clairaudience, Clairsentience, Trance Mediumship, Channelling, Medical X-ray Vision, Astral Travel and Bi-location.
Awareness of the Human Aura and its relationship to health and disease.

Increasing your energy vibrational status for better health and higher consciousness.
Practical : Try Fun Tea Leaf Reading, Basic Tibetan Healing, Relaxation/ Meditation Exercises
Plus more.............................
Full course prospectus offerred by Celia Fuller is available for download on our
website: www.wholistic-lifestyles.com.au/mastery-of-the-self

PRE- REQUISITE FOUNDATION COURSE
Please note this course sets the style and theme of all the other courses that come after it. It has been designed to convey a solid platform of knowledge in a quick and precise way through the use of charts, stories, experiences and exercises. The importance of this course cannot be underestimated and this is why it is a prerequisite course as are all the others in the series.
Please print out your ticket or present on your mobile to be scanned in on the day.
Venue & Parking: The Elements of Wellbeing Centre will find plenty of car parking spaces in the complex grounds.
Ticketing Facts:
Tickets accept you into this course with no obligation to continue onto higher levels.. Attendees requring a tax invoice will need to arrange this separately on the day.
Meditation CD, Class Notes & Folder will be supplied as part of the course content. All notes will be displayed on a screen or through charts throughout the weekend.
What to Bring A cushion if you would like to sit on the floor or to cushion your head if laying down.
Morning and Afternoon Tea is Provided:
So bring lunch or there is a shopping complex across the road. The center also has a kitchen with facilities to heat food.
OVERALL OUTCOME: This course along with the others in the series create a solid foundation of knowledge in relation to living life with a balanced mind through meditation, understanding the hidden unseen worlds, learning personal and professional energy healing and finally becoming a competant Spiritual Therapist by using a variety of skills taught. Students will be able to conduct personalised sessions for friends, family or clients if they so choose.
CERTIFICATES
Students will be issued with a certificate when they have met the study criteria of logged meditation hours as explained at the end of the course.
This course is a pre-requisite for the following General Interest & Practitioner courses.
Cert Parapsychology Level 2, Diploma Parapsychology, Blueprint Healing
Date Retrieval & Mind Melding, Advanced Blueprint Healing and the Teacher Courses
Organiser of Mastery of The Self Level 1 - Sunshine Coast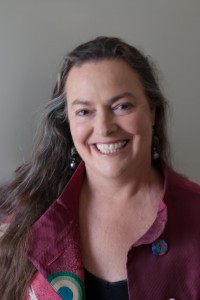 Celia Fuller is an Internationally known Inspirational Speaker, Author, Spiritual Teacher, Healer, Natural Therapist and Wholistic Lifestyle Consultant.
Creating Mind-Body-Spirit- Centred Seminars, Workshops and Retreats. Available for private consultations through phone, skype or in unique personalised private sessions. Celia combines over 20 years of professional experience to bring about incredible change in your life.
"I transform lives by empowering you to think and live differently with harmony. When a person discovers who they are as a 'whole person' then the impossible suddenly becomes possible"