Join us at Brisbane Grammar as we discuss mastery learning in the digital maths classroom
About this event
[Alternative Dates Available]
Long term retention is now being recognised as increasingly important in preparation for final exams, and we see this in the new Queensland Senior Curriculum. Meanwhile, curriculum delivery continues to focus on age rather than ability.
This means students continue to fall through the gaps in a system that generalises unique individual learning requirements, and fails to promote the importance of deep conceptual understanding to students.
We invite you to join us for afternoon tea at Brisbane Grammar on the 17th May, where we'll discuss strategies that encourage students to maintain their knowledge base through regular formative assessment and learning platforms. As a Mathspace school, insights into their Mathspace journey will also be shared and discussed during the event.
Attendees can expect to:
Explore strategies for setting up a mastery based learning classroom
See what mastery centric learning looks like on a digital platform
Meet and network with other like minded teachers over afternoon tea
Learn how to implement a digital tool like Mathspace to enhance teaching and learning of mathematics in the classroom.
Gain complimentary access to our new continuous assessment tool, Waypoints
Schedule:
3:45pm: Arrival and registration
4:00pm: Welcome and Intro to Mathspace
4:15pm: Session 1 - Mastery Learning & Waypoints in a nutshell
4:45pm: Food Break
5:00pm: Session 2 - Mathspace & Waypoints at Brisbane Grammar
5:30pm: End of formalities
Location:
Lilley Centre, Classroom LC214. Map of campus attached below.
Mathspace is an Australian edtech company providing digital maths education platforms to schools across the globe. For over 10 years we have strived to provide students and teachers with an effective platform to enhance teaching and learning Mathematics.
If you'd like to learn more, you can visit our website, mathspace.co or get in touch with our QLD Consultant, Alex Bunt.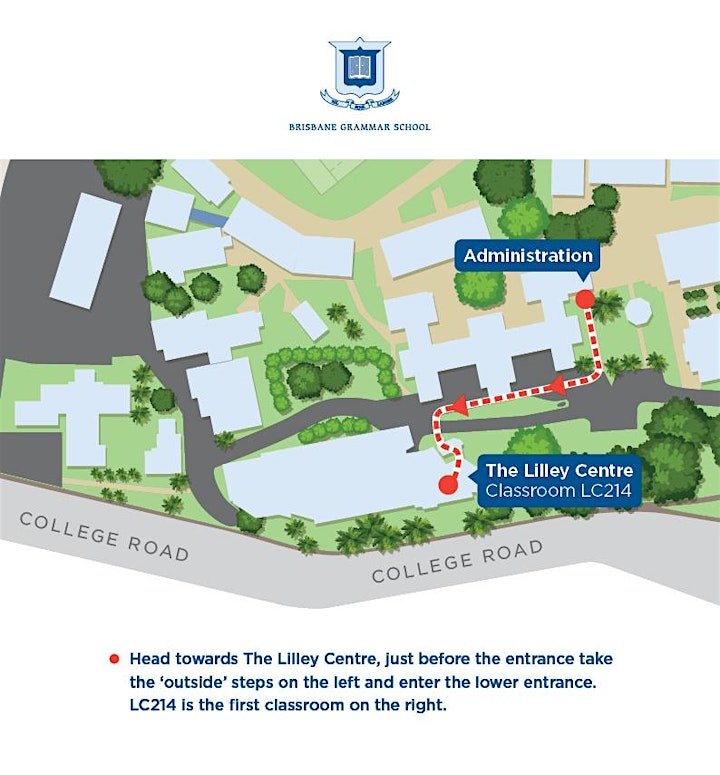 Organiser of Mastery-based learning in the digital age with Brisbane Grammar
The Mathspace team is a passionate group of educators, developers, and maths enthusiasts. We created Mathspace because we believe that technology can help every single school student to excel in maths, by providing the right help at the right time. Mathspace is built on this very premise. Our adaptive maths program helps teachers to tailor mathematics programs for individual students. No two students are the same, which is why personalised maths education is the best way of improving numeracy.