Description

"In our rapidly changing world of work, learning must evolve and become more accessible, agile and flexible. Anything less is destined to fail in the digital age."
(Simon Dewar).
At a thought-provoking "Food For Thought" event for HR and Learning & Development professionals, leading digital learning strategist Simon Dewar will provide insights on how organisations are using micro-learning principles and digital technology, including Virtual and Augmented Reality to:
Increase engagement and empathy,

Deliver faster, more effective learning,

Improve learning outcomes.
Find out how new working practices, emerging technologies, flexible working patterns, dispersed locations and multi-generational teams are impacting on the design and delivery of learning and how you can harness technology to deliver more targeted, cost effective and just in time solutions for your people.
ABOUT SIMON DEWAR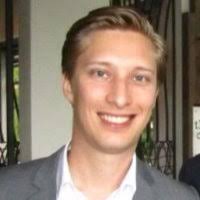 Simon Dewar is a creative and customer-driven Learning Strategist and General Manager of BSI's digital learning division based in Melbourne. Simon and his team specialise in using technology to extend reach, decrease cost, and deliver engaging and blended training strategies that build learner capability.
With many years of experience within the insurance sector, and successful consultations in Banking, Retail and Franchise industries for clients such as ANZ, Bank of New Zealand, Goodyear and 7-Eleven, Simon has delivered positive outcomes and assisted many organisations to significantly improve speed-to-competence and accelerate performance.