Mastering Online Storyshowing for Influence & Authority, feat. Sam Cawthorn
Special 2-hour event on Mastering Online Storyshowing for Influence & Authority, feat. Sam Cawthorn, Founder of the Speakers Institute
About this event
August 26, Thursday (2 Hours)
*Please note the start time for your local time zone:
6:00pm SGT/AWST (Singapore, Perth)
7:30pm ACST (Adelaide, Darwin)
8:00pm AEST (Sydney, Melbourne, Brisbane)
You keep hearing, "Tell your story." But how do you tell it in a way that makes a real impact?
Mastering Online Storyshowing for Influence & Authority
Special 2-hour online virtual summit (via Zoom) featuring Sam Cawthorn, Founder of the Speakers Institute.
Going beyond storytelling: Discover the simple way to make your audience not only hear your story… but experience it!
The key to engaging your audience (and getting them to agree with you) is a good story. Talented storytellers are great… but in order to make a real impact, you need to evolve past storytelling to storyshowing.
That's when people stop realising that they're watching a speaker and start becoming an integral part of the story – even feeling the emotions of the characters and the tension of the situation – right until the very last word.
And that makes it easy for you to influence your audience any way you want!
In this jam-packed, two-hour webinar you will:
Learn how to position yourself as a "go to" authority in today's crowded business environment.
Find out why most "value propositions" can actually kill your business… and how to communicate your value instead.
Discover the 2 fundamental secrets of communication you can leverage to win new business every time.
Be able to quickly and simply master your pitch to win over new clients and investors like clockwork.
You see, unlike most online seminars that leave you feeling "empty", MASTERING ONLINE STORYSHOWING FOR INFLUENCE & AUTHORITY is all about providing you with real "take-home" knowledge and information that you can use to leverage your position and progress towards your goals.
Just click the register button to find out for yourself.
****************************************
IMPORTANT NOTES:
Spots are limited. Acceptance is on a first come, first served basis.
This live 2-hour online workshop will be done through Zoom video conferencing software. For the best experience, please install the Zoom software or app and sign in into your Zoom account (required) prior to the start of the online event. Download Zoom here: https://zoom.us/download
After you register for this workshop, you will receive an e-mail with your registration confirmation and unique Zoom link. If you do not receive the e-mail, please also check your spam/junk folder.
During the online event, you will need a strong internet connection and audio speakers. This will be an interactive and practical event - feel free to switch your webcam on if you wish (optional), and have your microphone ready if you wish to participate at selected portions of the workshop (also optional). We also encourage you to ask questions during the event by typing through the group chat.
If you have any questions, please contact Speakers Institute at hello@speakersinstitute.com.au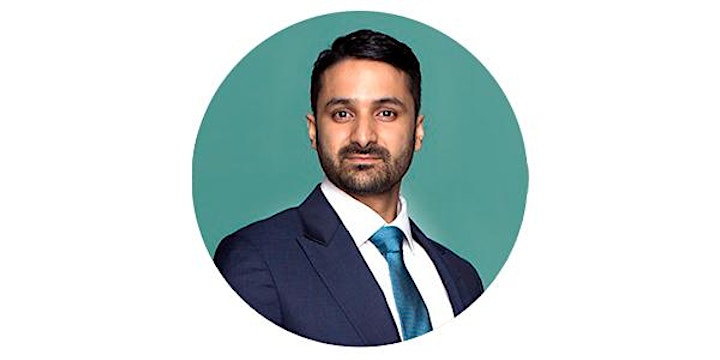 ABOUT SAM CAWTHORN, FOUNDER & CEO OF THE SPEAKERS INSTITUTE
Sam Cawthorn is the CEO and Founder of Speakers Institute and Speakers Tribe. Author of 7 books including 2 International Best Sellers, he is both the Young Australian Of The Year and the Edupreneur of the Year.
In 2006, Sam's life changed forever when he was involved in a major car accident which left him with an amputated right arm and permanent disability in his right leg. Sam went on to become one of the worlds most in-demand global professional speakers. In 2013 Sam became an entrepreneur and build his training company which now runs events globally teaching how to master communication for influence.

ABOUT SPEAKERS INSTITUTE
When Google, IBM, Citibank, Toyota, BP, Canon, Amazon and some of the best influencers in the world need presentation and speaking advice, Speakers Institute is the company they turn to.
Speakers Institute delivers world-class curriculums and integrated experiential learning live events and webinars to share the secrets of effective, powerful, and commercial communication. We have reached over 7500 speakers, impacting 500,000,000 people around the globe annually.
We transform leaders to become influential speakers, so they can advance their careers and improve the lives of others. We are passionate about helping people find their voice, craft their message, and deliver it with confidence and authority to influence.
Our programs are uniquely designed to unpack your ideas, unleash your story, and give you the framework to deliver your message. We run our programs in all 4 corners of the globe with established regular live events and webinars throughout Australasia, Asia and soon Europe.
****************************************
CONTACT
If you have any questions, please contact Speakers Institute:
E-mail: hello@speakersinstitute.com.au
Phone: +61292792872 / +61488811792
Organiser of Mastering Online Storyshowing for Influence & Authority, feat. Sam Cawthorn