Discover the proven process to leading others and gaining respect with less confusion in this 2-hour online masterclass with Brad Twynham
About this event
Mastering Online Leadership Communication for Influence and Authority
Dear reader,
Brilliant entrepreneurs, hard-working employees, and all sorts of progressive and driven people just trying to increase their influence, earn more money and help others are struggling all over the world.
And it's not just because of the pandemic.
But can you really blame us for holding on tight to what we have when our leaders have seriously dropped the ball?
With businesses closing down, falling job security (if you even have a job, that is), rampant scams, and all sorts of mayhem going on...
...if you pay attention, you know that more than any other time in recent history, we are feeling more conflicted, more insecure, and more vulnerable than ever before.
It is time for the age of credible leaders.
And that leader is you.
If you're tired of being passed over for promotions, wasting time doing things that don't work, work too much and get little to no results, and starting over from scratch again and again, then keep reading.
Because if you've been searching for a way to shortcut the years of trial and error that come from mastering the art of leadership, then this is for YOU.
And the best part is, that it's 100% absolutely free!
Inside, you'll learn:
Gain the respect of your colleagues and be seen as a new and emerging leader
Win the attention of VITO's (Very Important Top Level Officers) when you speak
Build credibility instantly when you pitch to investors, shareholders, and high-ticket clients
Calmly deliver powerful, concise, communication in any high pressure situation
Motivate and inspire teams to engage with what you have to say
Write a best selling book so you can position yourself as a leader in your marketplace
And even how to get media attention and look good when you are interviewed!
All this and much more is waiting for you when you secure your spot for Mastering Leadership for Influence and Authority.
You see, unlike most online seminars that leave you feeling "empty", ONLINE LEADERSHIP COMMUNICATION FOR INFLUENCE & AUTHORITY is all about providing you with a real "take-home" knowledge and information that you can use to leverage your position and progress towards your goals.
Just click the register button to find out for yourself.
****************************************
ABOUT BRAD TWYNHAM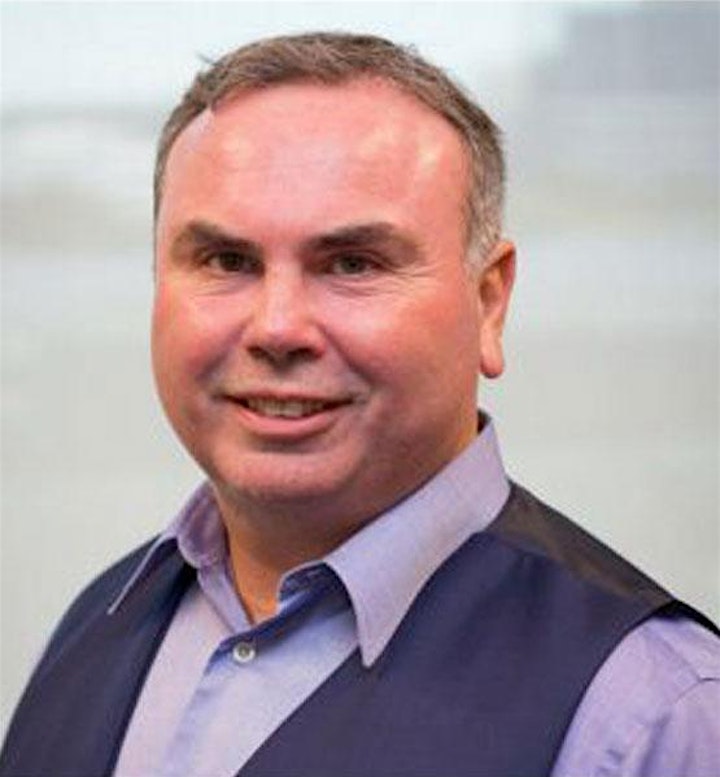 Brad Twynham is a Leadership Speaker, Trainer and Mentor as well as an Investor/Board Director with over 25 years working and consulting in the areas of Enterprise Technology adoption and enterprise operating model transformation, neural networks, block chain and artificial intelligence.
He has founded and successfully exited three technology companies and has advised senior executives on significant technology transformation initiatives around the world for organizations such as Singtel, Swisscom, Union Bank of Switzerland, Visa, Commonwealth Bank of Australia and Allianz. He has raised in excess of $US25M to fund technology start-ups and built companies that have delivered billions of dollars of value to their customers and stakeholders.
In 2015, on returning to Australia after several years living in Los Angeles, Brad founded his Consulting Practice focused on Corporate Innovation. He is a key advisor to the Australian Federal Government in the areas of Entrepreneurship, Technology and Incubators in holds a position as an Incubator Facilitator within the Entrepreneurs Program run by the Department of Industry, Innovation and Science.
Brad has been a Facilitator for Speakers Institute for a number of years training Experts, TENx Speakers and Influencers around the world.
Brad resides on the Central Coast of NSW where he can be seen regularly kitesurfing and spending time raising three future Jedi's.
****************************************
DATE & TIME:
September 30, 2021
AUSTRALIA: 5:00 PM - 7:00 PM AEST
October 30, 2021
AUSTRALIA: 11:00 AM - 1:00 PM AEST
November 30, 2021
AUSTRALIA: 7:00 PM - 9:00 PM AEST
December 18, 2021
AUSTRALIA: 5:00 PM - 7:00 PM AEST
****************************************
IMPORTANT NOTES:
Spots are limited. Acceptance is on a first come, first served basis.
This live 2-hour online workshop will be done through Zoom video conferencing software. You must have good internet access and familiarity with Zoom.
Please install Zoom software before the event starts for the best experience. Download Zoom here: https://zoom.us/download
After you register for this workshop, you will receive a confirmation email with the link to the webinar. If you do not receive the email, please check your spam/junk folder.
This will be an interactive and practical event - feel free to have your webcam and microphone on to participate at selected portions of the workshop. We also encourage you to ask questions during the presentation by typing through the group chat.
If you have any questions, please contact Speakers Institute at hello@speakersinstitute.com