Description
Mastering Mediumship
Beginners to intermediate class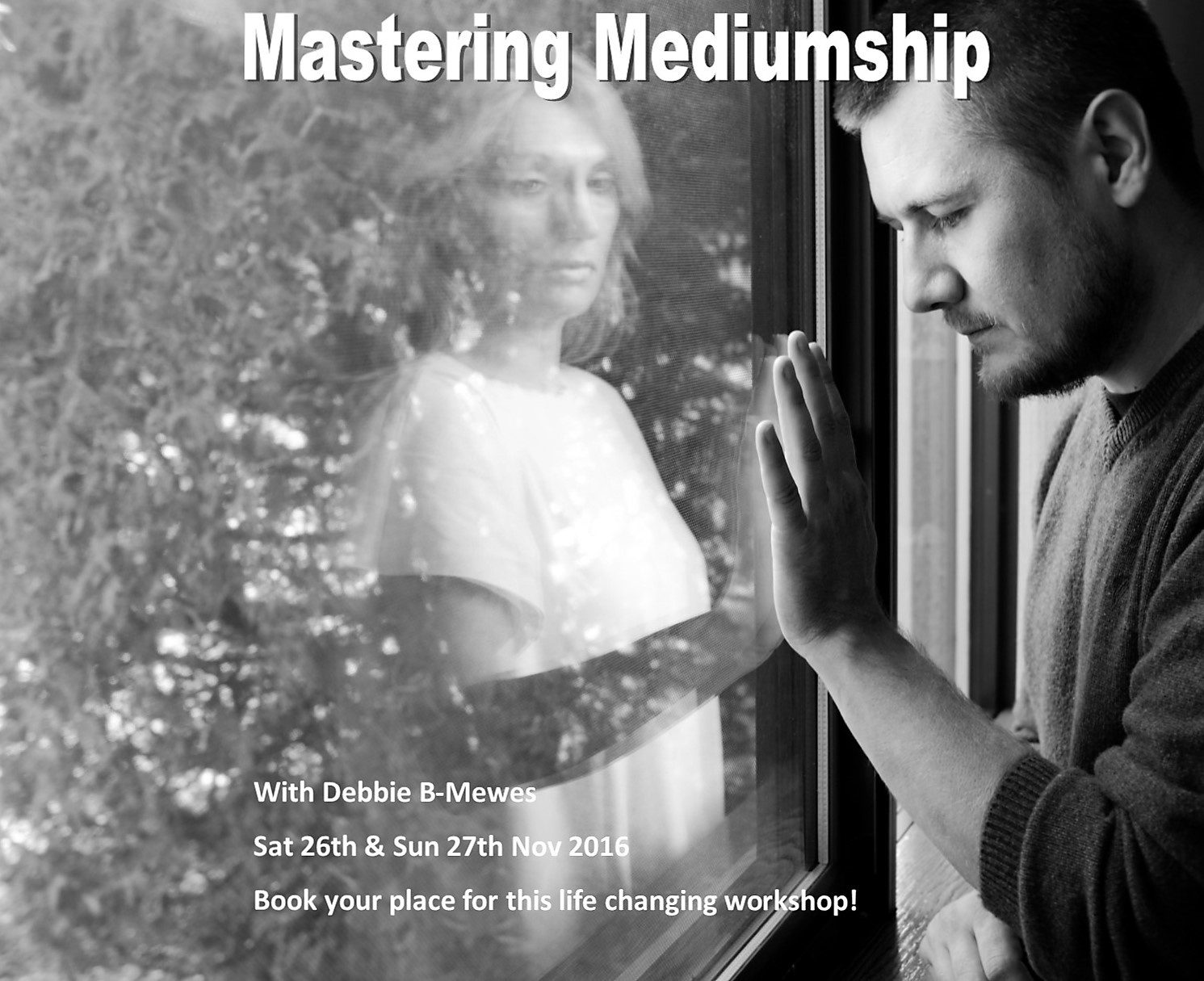 This is your opportunity to get the best foundation in Mediumship around. Learn from Debbie B-Mewes in an intimate setting where you will be given all the guidance and encouragement needed to allow your Mediumship ability to unfold. Learn in a manner that the great mediums of our time have been trained with good strong foundations and with someone with a dedicated passion to teaching Mediumship the correct way.
Learn the mechanics of Mediumship, what does it mean 'to look into the other world' and how can you do it.
learn to work from the soul and a more blended state then a more mental process.
Learn to get those unique pieces of information that convince your sitter you have their loved one.
Lean what it is about you that makes you the medium you are.
Learn to recognise when you are working in a psychic or mediumistic state, and how to change between the two states.
Learn techniques to quieten that ego mind, and gain confidence in your work.
Step into a world of connection and communication with the 'other side'
if you are serious about unfolding your Mediumship the correct way this course is a great foundation to build upon.
Held at Universal Cottage Spiritual Sanctuary, where great mediums have visited and trained, the energy within this building is the power you can draw upon in your training.
Sat 26th & Sun 27th November 2016
Two days training, inc morning and afternoon tea and a fully catered lunch each day........................................$497
If you require accommodation we can arrange it at Universal Cottage for you at an extra $50 per night.
10am - 5pm each day