Mastering clinical excellence is a course that will explore the art and science of great clinical consulting.
About this event
Schedule:
Saturday 19 June 12:30pm - 5pm
Sunday 20 June 8:30am - 4pm
Part One - A Great First Visit
Clinical Reasoning to Improve your confidence
Effective Client Communication
Clinical Pattern Recognition
We will use actual clinical notes from the attendees to explore and develop consulting skills for spinal and peripheral musculoskeletal problems. The clinical focus will be on the typical caseload work that is seen in private practice in Australia.
Who is this for?
This workshop is for private practitioners who want to learn more about the art and the science of excellent clinical practice.
If you can apply the skills that we will teach your work will be much more fulfilling and your caseload will improve.
This workshop is designed to bridge the gap between your knowledge, your clinical reasoning skills and then applying that to your consulting practice.
Participants will need to each bring one set of clinical notes from their caseload and one audio recording from one of their consultations.
Course Objectives
1. Be able to deliver the ultimate first visit to have an opportunity to create memorable clinical outcomes in the future consults
2. Learn the art and science of a great subjective and physical examination
3. Confidently choose the best treatment on Day One using your S/E and P/E as the framework
4. Increased confidence in delivering key messages to your clients on Visit 1.5. Understand and learn ways to better plan future consults
The course will be interactive and will use case reviews where we will explore and challenge clinical knowledge, clinical thinking, and consulting skills. We will also provide ideas on how to continue this development with peers and audio recording.
Come prepared!
Each participant needs to bring two complete sets of de-identified clinical notes from their caseload.
These notes need to be from a patient that is currently being treated. The notes should include any referral letter, treatment notes, exercise sheets, imaging reports and treatment plan records.
There should be notes from one spinal and one peripheral musculoskeletal problem.
These will be used throughout the course to workshop the learning objectives.
During the course, you will be involved in three group review mentoring sessions.
Introducing our hosts...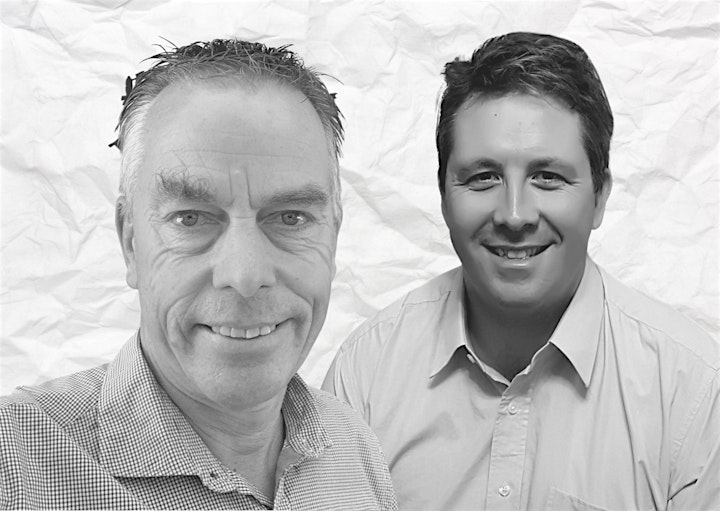 Peter Eckhardt. OLY (Left)
B. App Sci. Physio
APA Exercise and Sports Physiotherapist
Australian Olympic Team Head Physiotherapist 2008
Peter has had a 30-year career in sports physiotherapy and practice ownership. He has mentored more than 40 physiotherapists at his practice in Hobart. Peter utilises his experience of skill acquisition in sport to develop clinical practice skills. His workshops are practical and can be applied to help improve everyday caseloads.
James Schomburgk (Right)
MAppSc (Musculoskeletal Physio)
BAppSc Physio
Lecturer School of Medicine
University of Adelaide
James has 30 years of experience and is an international speaker. He also has held many roles within several physiotherapy schools in postgraduate and undergraduate training, as well as being National Chair of MPA, and was the Workcover Advisor for South Australia.
Organiser of Mastering Clinical Excellence Workshop - Part One