Description
Join us for a special masterclass with visiting Fullbright Specialist Professor Paul Sanberg, a distinguished neuroscientist, entrepreneur, and leader in the commercialisation of biotechnology invention.
Professor Sanberg will be sharing his insights on how prepared Western countries are in meeting the healthcare needs of our ageing population, and the trends and opportunities for entrepreneurs.
Places are limited. Register by Wednesday 14 March to secure your seat.
PRESENTER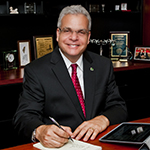 Professor Paul Sanberg
PhD, DSc, FNAI
Neuroscientist, innovator and entrepreneur
Professor Sanberg is Senior Vice President for Research, Innovation & Knowledge Enterprise; Distinguished University Professor; and Executive Director, Center of Excellence for Aging & Brain Repair, University of South Florida. As founder and President of the National Academy of Inventors. Professor Sanberg is a thought leader in the future direction for science and innovation in the United States.
His scientific work and industry experience were instrumental in translating novel therapeutics to clinical trials and commercialization for neurodegenerative diseases such as stroke, ALS, Alzheimer's, and Parkinson's.
Professor Sanberg visits Australia in March 2018 as a Fulbright Specialist to share expertise in changing the culture to enhance industry engagement, entrepreneurship and the impact of academic innovation on society.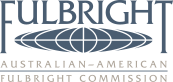 The Fulbright Specialist Program is proudly supported by: