Event Information
Location
This is an instant download of a recorded webinar
Description
Volunteers are the driving force behind many not-for-profit organisations, so understanding and managing the volunteering process is essential to a thriving team.
This Masterclass will provide you with the long term lessons from the sector's leading experts, and allow you to advocate for your volunteers, manage their relationships and understand international trends. It will equip you with the concepts and resources you need to have a thorough understanding of how you can effectively manage and utilise your volunteers.
Consisting of three of Pro Bono Australia's most insightful and popular webinars regarding volunteer management, you'll leave feeling confident and ready to communicate why your volunteers deserve respect and resources from your team members.
What does the Masterclass include?
The Masterclass includes audio and video recordings, slide decks and webinar books for each webinar. The webinar book is a tool designed to ensure your learnings last. It includes the session's transcript with corresponding slides, the live chat stream and presenter notes. Also included is the Volunteer ROI Calculator created by Tobi Johnson & Associates.
Purchasing a ticket for this masterclass will provide you with:
Making the Case for Volunteer Involvement: How to Calculate Return on Investment
Why calculating ROI is important for organisations that involve volunteers
How ROI can strengthen programs and build trust
Learn simple ways to calculate ROI
The limitations & challenges to tracking your investment and return
Compelling alternatives to tracking ROI
Included is the Volunteer ROI Calculator created by Tobi Johnson & Associates
Negotiating Relationships with and among Volunteers
How to blend new volunteers with long-time volunteers
How to manage "inherited" volunteers
How to differentiate loyal volunteer commitment from the difficulty of "ownership"
To set and enforce boundaries and policies
The importance of clearly defining who does what
International Trends in Voluteering

Consider ways to address the decline in volunteering
Understand how technological shifts are changing consumer and volunteer expectations
Work with some of the new, 'brain-friendly' ways to engage volunteers
Recognise the impact of increasing voluntourism
Understand the United Nation's new Sustainable Development Goals provide opportunities
Seen one but not the other?
At $100 for three webinars, you'll save $20 by purchasing this Masterclass. If you've seen one, you can purchase the webinars individually via the links above.
Who should attend?
These webinars are for participants who have a base understanding of volunteer management. It will be useful for both entry level employees with less than five years of appropriate professional experience, as well as management level employees with five-plus years of professional experience.
---
Presenters:
Tobi Johnson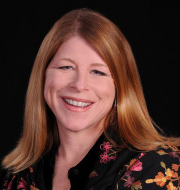 Tobi Johnson, MA, CVA is an internationally recognized expert in volunteer engagement and the President of Tobi Johnson & Associates and VolunteerPro, an online learning community for volunteer managers. In 2015, she wrote Chapter 1 of the anthology Volunteer Engagement 2.0, edited by VolunteerMatch.org, and published by Wiley & Sons.
Susan J. Ellis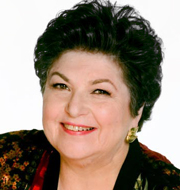 Susan J. Ellis is President of Energize, Inc., an international training, consulting, and publishing firm that specializes in volunteerism. She founded the Philadelphia-based company in 1977 and since then has assisted clients in 23 countries to create or strengthen their volunteer corps.
Peter Devereux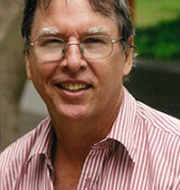 Peter Devereux is a part time Research Fellow at Curtin University's Sustainability Policy Institute advancing the Doctorate of Sustainable Development focussed on the new UN Sustainable Development Goals. He has focused as a researcher/practitioner on volunteering for development for over 25 years.
FAQs
How can I contact the organiser with any questions?
You can contact the organiser by email at admin@probonoaustralia.com.au however please take note of the
following FAQs which may be able to answer your questions straight away :)
Q. Where is this event held?
A. This event is a 'webinar', which means for your convenience broadcast online, and will be accessible everywhere, as long you have a computer or phone line. You will be sent an access link to join the webinar once you have purchased a ticket, and you will also have the opportunity to ask the presenter questions during the final 10 – 15 minutes via the online chat room. Make sure you can access sound when viewing the presentation!
Q. The date seems to have passed for the masterclass, can I still attend?
A. The masterclass is a collection of past webinars packaged into one. When you purchase the masterclass you will receive a download link to all webinars which you can listen to at any time.
Q. I have not received the download link.
A. Check your spam or junk email. If the link isn't there, please email us with your order number and we can resend your confirmation email.
Date and Time
Location
This is an instant download of a recorded webinar