Actions and Detail Panel
Masterclass: Valuation of non-trading private enterprises
Mon. 24 July 2017, 6:00 pm – 8:00 pm AEST
Description
This masterclass provides a practical and theoretical understanding of the valuation of non-trading private enterprises. Basic theory, methodology and application of modern financial concepts as they relate to the valuation of these types of business organizations.
Facilitator
Dr Gary E. Gibbons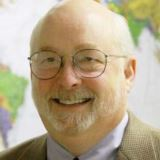 Thunderbird School of Global Management
Dr. Gary Gibbons' professional expertise can be divided into two fields: investing and corporate finance. He has extensive experience in portfolio management, securities valuation, financial modeling, and financial planning and evaluation in entrepreneurial firms. He has served on the boards of many public and non-public firms as well as various charitable and quasi-governmental organizations. In his capacity as board member he has often fulfilled the role of chairman of the finance committee or chief financial officer. Additionally, he has served as an expert witness or expert consultant in numerous legal proceedings; these have been applied in support of specific valuation, tax, or regulatory positions, in civil litigation, and in support of arbitration or mediation proceedings. He has served as an expert consultant to the SEC with respect to a variety of valuation, fiduciary, and procedural issues. Dr. Gibbons earned his PhD in business administration—with emphasis in strategy and finance—at Claremont Graduate School of the Peter F. Drucker Graduate School of Management. He received his MS in business administration from California State University, and he earned his BS in business administration at the University of Arizona. He is currently the Academic Director of the Thunderbird Private Equity Center.
Read more about Dr Gibbons here
Photography: Davide Cantelli
By entering this event you agree that UTS, Business Practice may use photographs or video footage taken of yourself during the event for marketing purposes including DVD production, posting on UTS Business Practice website and or social media platforms, or for future UTS, Business Practice events.


For any queries please contact:
Ph: 02 9514 3504
Email: business.practice@uts.edu.au
Date and Time
Location
UTS Business School, Dr Chau Chak Wing Building
14-28 Ultimo Rd
Level 8
Ultimo, NSW 2007
Australia