Event Information
Refund Policy
Refunds up to 7 days before event
Description
Board Directors are expected to provide leadership and input into the organisation's goals and objectives. In this series, the components of business strategy, governance and your own objectives will be covered.
FACILITATED BY: Maree Gooch and Business Women Australia
Over three morning sessions held in Sept, Oct and Nov, you will tap into the experience and expertise of Maree Gooch who will share her insights as a Board Director and Chair. The ability to impact on a successful strategy will be explored while you delve into the effectives ways you can build and leverage a high-profile personal brand that will open the right doors for you.
This pragmatic three-part program has been designed with input from the leadership team of Business Women Australia to cover the key Board responsibilities of strategy, governance and "you". Board Directors (and those aspiring for Board roles) of private companies, not-for-profits, family businesses, social enterprises, government agencies and corporations, will gain an understanding of the best practices in leading and directing an organisation as an effective and valuable Board member.
Limited to 16 participants to ensure the value of working together and tapping into the collective wisdom in the room.

Designed and facilitated by Maree Gooch, an experienced Board Director and Chair.

An experienced guest Board Director will be invited to each morning session to share their advice.
It's time to develop the practical knowledge about the role and responsibilities of an effective Director, while getting a deeper understanding of what you bring to a board as an individual.
This non-accredited program is pragmatic and designed for hand's-on knowledge transfer based on the experience of genuine board directors.
Being connected to Business Women Australia provides exciting opportunities to mix with a wide cross section of influential female leaders in business, government and the professions. Our calendar of events is developed for ongoing professional, personal and business development.
INVESTMENT:
3 MORNING SESSIONS – 13 Sept, 11 Oct and 8 Nov 2017
BWA Current Members (all) special offer $900 per person (in GST)
Special Non-Members Offer to become a Member:
$1,200 includes 1 Year Classic Membership to BWA
$1,900 includes 1 Year Premium Membership to BWA
$1,100 per person (inc GST) non member
ABOUT OUR DIAMOND FACILITATOR: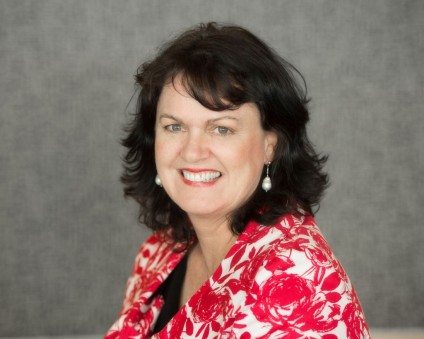 Maree Gooch is a Diamond member and Growth Services partner of Business Women Australia. As a business leader she creates value wherever she goes. Maree is the founder and principal of Belay Consulting and is a highly sought-after facilitator, business coach and adviser. She is known for her ability to analyse and explain complicated business concepts, while guiding practical programs that achieve results. Her knowledge comes from holding numerous key managerial portfolios including Company Director, Project Manager and Strategy Manager across business, tourism, finance, agriculture, government and exporting. Maree is on the Board of the Peel Development Commission, is Chairman with an equity shareholding of CRISP Wireless - a WA tech-based start-up in the communications space, represents WA on two national not for profit boards and has chaired 26 organisations in the past 28 years. She holds an Executive MBA (UWA) and a Certificate IV in Training and Assessment.
BECOME A MEMBER TODAY and enjoy professional develpment and business growth benefits and discounts to our events while you connect with members of our influential national community.
Date and Time
Location
Refund Policy
Refunds up to 7 days before event