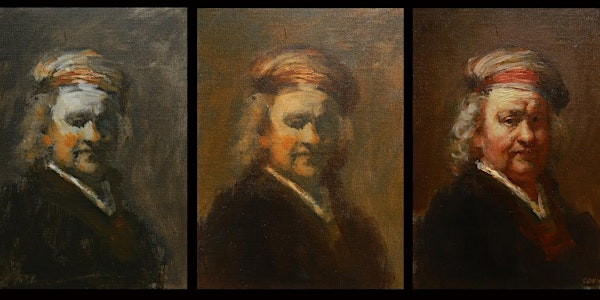 MASTERCLASS: Oil Painting in The Flemish Tradition with Pablo Tapia
Location
Wangi Library Creative Hub
295 Watkins Road
Wangi Wangi, NSW 2267
Australia
Refund policy
Contact the organiser to request a refund.
Eventbrite's fee is nonrefundable.
This three hour intensive oil painting workshop will give artists a strong foundation in the powerful and flexible Flemish system.
About this event
Flemish system was used by great Baroque Masters like Peter Paul Rubens and Sir Anthony Van Dyck. Students will learn how to use properly their basic tools and materials like brushes, mixing palettes, rugs and painting knives. Then they will be introduced to constructive and reductive Underpainting techniques. A quick hands on overview of colour theory and application will set the pace to finish the workshop with the colouring stages known as 'first lay-in' and 'finishing' thus completing the painting process in Alla Prima (direct painting) fashion.
Workshop cost
1. General Admission cost includes the 3 hour workshop , 2 canvas boards and miscellaneous items. All attendees are required to bring a notepad and pen/ pencil to take notes throughout the workshop.
Workshop attendees are required to bring water mixable oil colours (40ml) in Titanium white, Mars or Ivory Black, Yellow Ochre and Vermilion Hue or Cadmium Red, round (filberts and flats are ok) Hog bristle brushes in sizes 2,6 and 10 (2 of each size) , a wooden palette and palette knife (preferably in diamond or tear shape).
About Pablo Tapia
Pablo Tapia is a fine artist based in Newcastle, NSW. He grew up in Chile during the 70s and 80s, a country with an incredibly varied landscape and rich amalgamation of Spanish and native traditions. In the late 90s Pablo Immigrated to Australia following his wife and after few years experiencing her home country and culture settled in the beautiful port of Newcastle in NSW; a city with a long industrial history, and a vibrant art community.
Pablo Tapia's art training was long and varied. It started with studies in graphic design back in Chile, and here in Australia, as most art students do, he took Fine Art studies at college and university. Later he was fortunate to also train in Renaissance methodologies and the Australian Tonal Impressionist tradition at private institutions in Sydney. This long apprenticeship culminated with an APA scholarship to do a Master Degree by research.
Today, with a now bigger family and good friends around, Pablo paints and helps other artists with their technical development, enjoying the relaxing life his touristic city and its friendly people have to offer.
AWARDS
2016 Finalist Kilgour Portrait Prize.
2015 Finalist Kilgour Portrait Prize.
2015 Finalist Gosford Art Prize.
2015 Semi-finalist, Doug Moran Portrait Prize.
2014 Semi-finalist, Doug Moran Portrait Prize.
2013 Semi-finalist, Doug Moran Portrait Prize.
2011 W&N Start your Studio Scholarship.
2010 The University of Newcastle Australian Postgraduate Award.
2009 Faculty Medal (Fine Arts) The University of Newcastle.
2009 Provisional University of Newcastle Postgraduate Research Scholarship.
2009 Deputy Vice-Chancellor (Research) Honours Scholarship, The University of Newcastle.
2004 Highly Commended Award, Meadowbank College Association Acquisitive Art Award.
2003 Semi-finalist, TAFE NSW Arts & Design Prize