Masterclass: Expanding Cyanotypes with Vicky Cooper and Doug Spowart
Description
Join Doug Spowart and Victoria Cooper - artists, teachers, researchers and all around champions of the photobook and the photographic arts in Australia - for a unique masterclass that will extend your use of the cyanotype process to encompass narratives and storytelling.
In this masterclass Spowart + Cooper will provide an introduction to their materials, tools and practices they use for their unique cyanotype work. Participants will create cyanotype narratives in the form of simple handmade books including the 8-page fold and concertina book formats. Participants will also experiment with sample images using rice paper and some textile materials to gain an understanding of alternate materials.
Sunday 16 September
10am-3.30pm at MGA
This masterclass is being held as part of the programs surrounding the IN ANNA'S GARDEN: Australian practitioners celebrating World Cyanotype Day 2018 exhibition. Details here.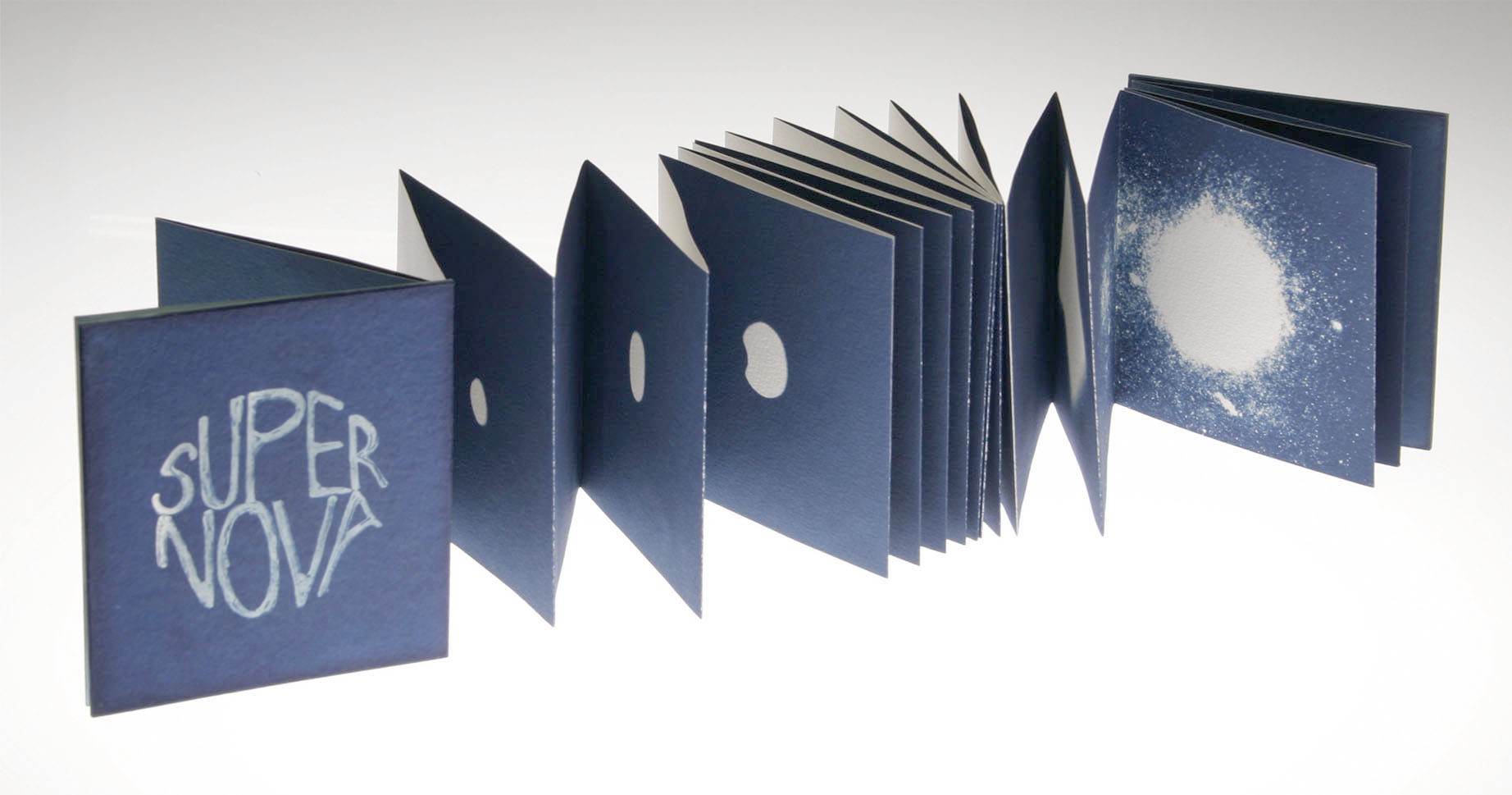 Victoria COOPER
Supernova 2005
cyanotype photograms on watercolour paper
---
About the masterclass:
One of the earliest photographic processes, the cyanotype was first used by Anna Atkins to provide blue print images of algae and plants for reference and general interest books. These activities have given Atkins the title of being the first photobook maker. The cyanotype process continues to be popular for its hand made qualities and the blue colour that can capture our imagination.
Initially the workshop will inform participants of the basic tools and practices used in the process of cyanotype printmaking. However the main focus of the program is to expand on the single image and to create cyanotype narratives in the form of simple handmade books. There will be opportunities to create small samples of images using rice paper and some textiles that are known to work with the cyanotype solution.
Some of the most engaging cyanotypes do not have the subject in sharp perfect detail and show a range of blue tones to create layers of visual interest. Informed by the wabi sabi aesthetic we will show a more conceptual approach to creating cyanotype images that investigates the way ordinary objects can be transformed through experimentation with exposure and design. These skills and knowledge will then inform the participant as they embark on creating visual narratives and books.
Prerequisites:
Participants must be over 18 years of age, and have previously worked with cyanotype or other traditional or alternative photography wet darkroom processes.
Materials provided:
Cyanotype solution
Art papers and material
Brushes
Some resources including objects and negatives to create images
What participants need to bring:
Craft cutting knife
Steel ruler
A4-A3 safety cutting base to protect the table
Scissors
Pacer pencil, 2B lead if possible
Black marker pen
Small objects up to A4 size that they may wish to image with the cyanotype process.
Some small pieces of textile to test suitability for the cyanotype process
A sturdy board around A3 size i.e. foam core or MDF like the backing board from a picture frame
A standard A4 clipback frame with glass (like a certificate frame)
NOTE: This workshop will utilise sunlight to provide the light source for the cyanotype exposures. Should the weather on the day be overcast or inclement some aspects of the program will be modified to utilise an indoor UV exposure unit.
---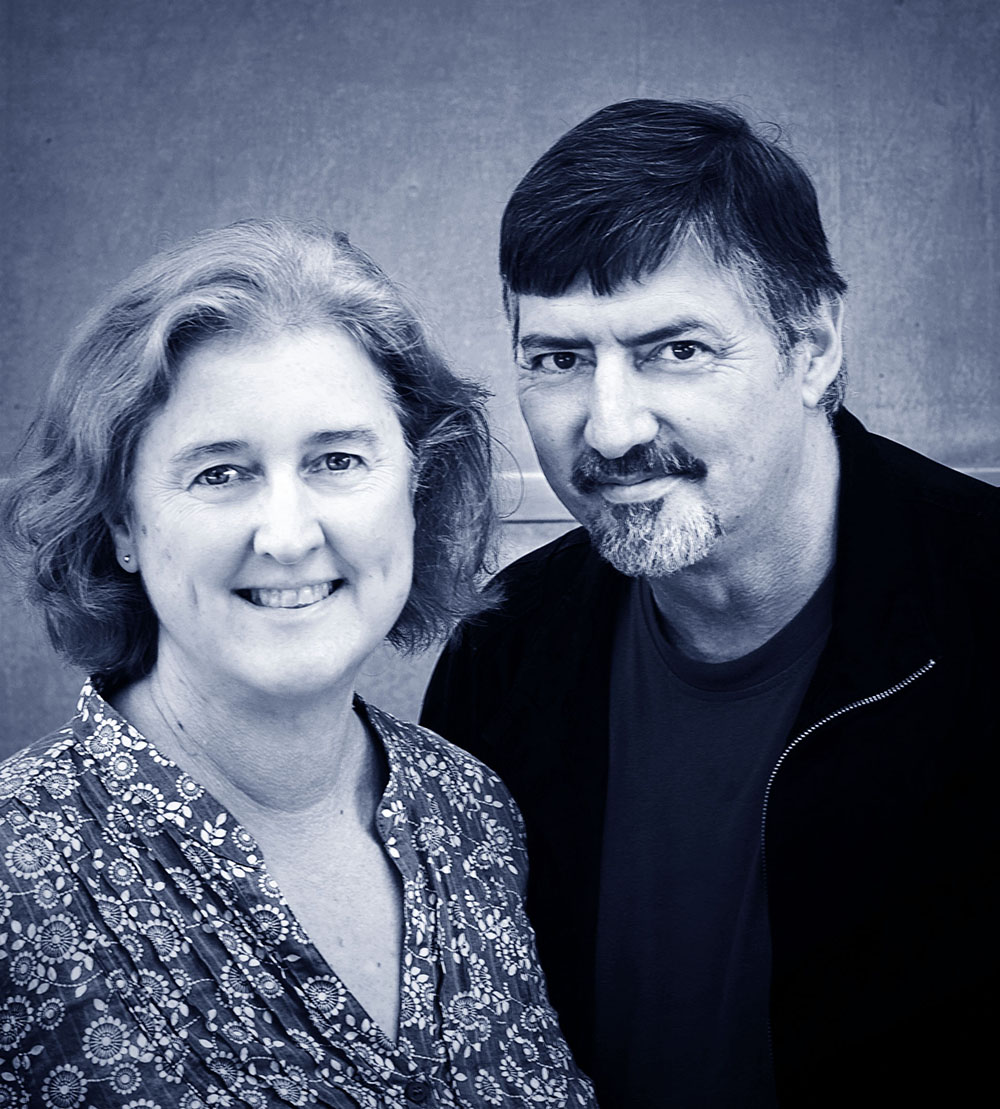 About our facilitators:
Victoria Cooper and Doug Spowart are visual artists working in the fields of photoimaging, books as art, cultural research and education. They have collaborated on many art projects and exhibitions of book works that have featured their room and car camera obscuras.
Photobooks and artists' books by Cooper and Spowart have been finalists in many awards including the Josephine Ulrick and Win Schubert Photography Award, the Libris Australian Artists' Book Prize and the Manly Artists' book Award. In 2017 their photobook 'You are here...' was a Finalist in the Vienna Photobook Festival. Spowart and Cooper have had work published internationally in the Pinhole Resource Journal, Photo Poche and Eric Renner's Rediscovering a historic technique: Pinhole Photography. A body of Camera Obscura work was a finalist in the Australian national LEICA CCP Photodocumentary Award.
Both have lectured nationally on the topic of the photobook and artists' books and their books have been purchased for the rare book and manuscript collections in the State Libraries of Queensland and Victoria and the National Library of Australia
https://www.cooperandspowart.com.au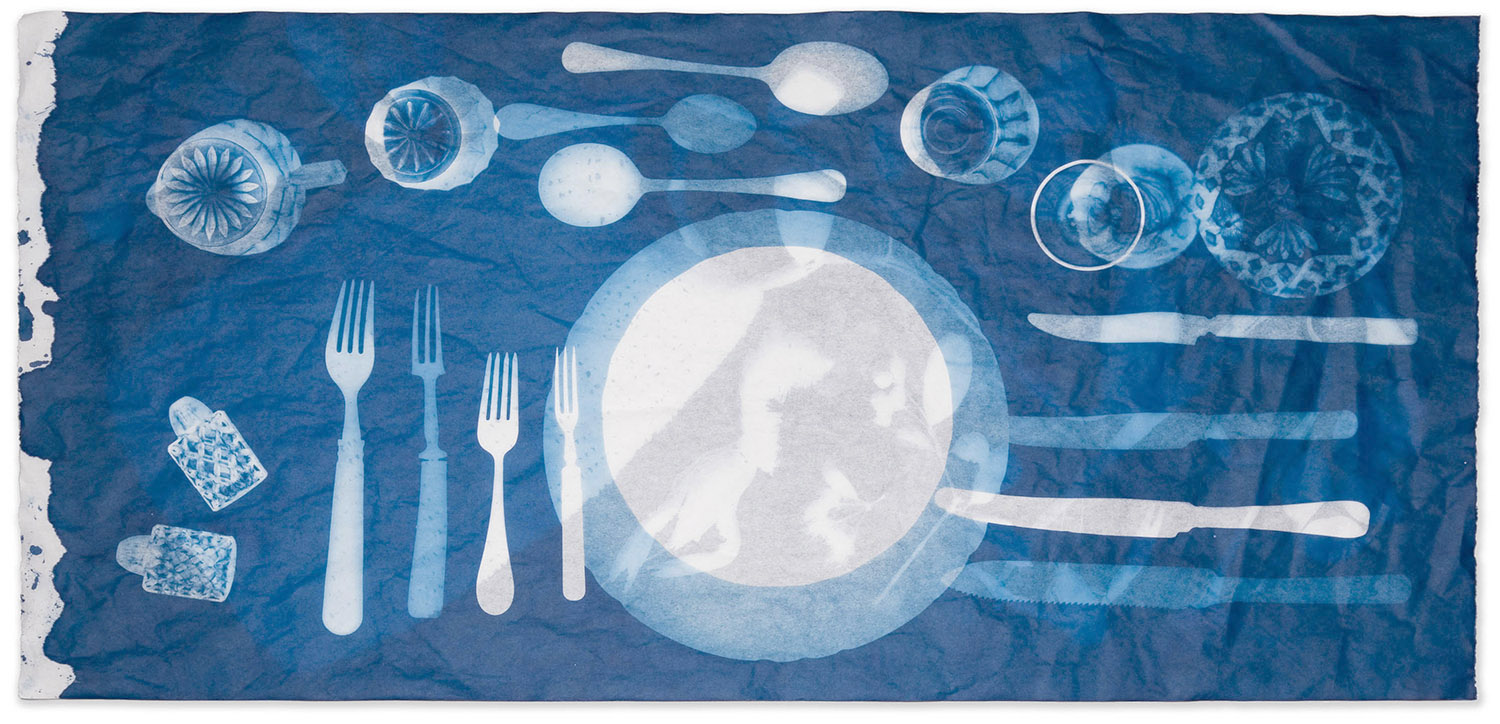 Artwork above:
Victoria COOPER and Doug SPOWART
Australian Banquet, January 25/26 1788 2010
double-sided broadsheet cyanotype in rice paper 37.6x78.4cm
A unique-state artist book consisting of 7 variants.