Description
How To Become Debt Free, Reach Your Financial Success and Become A Master Of Your Money Using The Most Practical, Effective & Proven Money Strategies Available!

You're earning good money and you work hard for it too. You also like to reward yourself for all your hard work! But....

Sometimes keeping track of where your money is going and trying to pay off debt can be hard and overwhelming.

Do you have debt that you want to get rid of but feel like you're going around in circles?

Do you keep promising yourself that you will stick to a budget but a few weeks later, you're back to the same old habits?

Are you frustrated with your current financial situation and looking for a way to get to a debt free lifestyle faster?

Do you want to make the most of your hard earned money but you are currently lacking the roadmap and how to?

Are you looking for a clear, simple, no hype approach to finally organise and optimising all of your personal finances?

If you said YES to any of these questions, I have some fantastic news for you… This event has been designed for you!

It's time to stop struggling, and change your money game.
By taking control of your personal finances, and fast-tracking your results, you can finally begin to enjoy the lifestyle and peace of mind you long for.
What is the Master Your Money Workshop and how does it work?
Nextgen Financial Services hosts a number of financial education events, however, the Master Your Money Workshop is our most intensive, interactive and customised workshop yet. It delves deep into the financial habits and beliefs of young professionals and executives to re-programme the mind for financial mastery.
It is designed using the most highly-effective tools, techniques and knowledge required to develop a stable money strategy that works in your favour.
By changing your beliefs, your understanding and your game plan for your fnances, your lifestyle will no longer be impacted by a lack of money.
There are no complex methodologies - our system is built so that it is very easy to understand, follow, and most of all achieve.
Your #MYM Workshop Instructor Kristin Freddy Jacobsen and his hand-picked line-up of trainers will be delivering a no-holds-barred half day intensive workshop that will –
Teach you the key steps required to start seeing positive results in all aspects of your personal finances

Identify the negative influences that block or affect your ability to get ahead and sustain money growth

Retrain your mind to overcome limiting beliefs by taking control of your financial destiny

Help you to align your financial goals with your dreams, and make them a reality
What's more - you will participate in a session that promotes smart decision-making and positive action at the outset.
When you finish the the #MYM Workshop you will feel unstoppable!
What others have to say –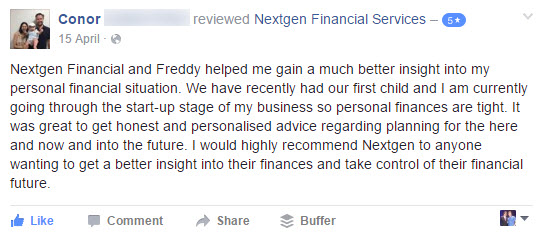 What to expect from The Master Your Money Workshop
"A breakthrough system that teaches you how to execute and sustain a wealth strategy that aligns with your unique goals and aspirations".
Kristin Jacobsen
You will learn about winning strategies that can utterly boost your personal finances including
1. How to Create and Nurture a Wealth Mindset
Why is money important to you? Are you a risk-taker, or not?
We realise that each participant has a specific mind-set, so our workshop is customised towards a variety of scenarios, to promote smart ways of doing things when it comes to personal finance.
We will help you to remove the barriers that sabotage your ability to reach your financial goals. By examining some of the factors that are holding you back such as doubts, fears and anxieties, we will help you to clarify your vision, and align your financial decisions with a new set of values.
2. How to Master Your Budget, Cash-flow and Debt.
Unfortunately, this is not something you learn in school. That is why so many young people find it difficult to effectively manage their finances, but instead seem to constantly struggle to make significant progress.
At Nextgen Financial Services we realise that the level of income you earn is un-important, it's what you do with it that counts!
Most likely this will be the first time that you will clearly understand exactly where your money has gone in the past 6 months. Yes, a reality check!
But we're not here to judge, we are here to help you understand what has happened in the past, why old patterns of managing your personal finances don't work, and the proven strategies you can implement moving forwards.
3. How To Simplify Your Finances
Complexity is the enemy of action.
By setting you up with Australia's most powerful, yet simple and user-friendly online financial tool and creating your financial 'A-Team', you will be able to interpret and manage all of your finances in one central place, with anytime access and with complete simplicity.
Because, let's face it, there's nicer things to do than finding yourself swamped in mind-boggling paper work that contributes to elevating stress levels.
4. How To Protect Your Money
Are you worried about where you're heading financially, or that you will be forced to work until you're too old to enjoy the lifestyle you want now?
This step will teach you how to reverse engineer your future. It's one thing building for now and the immediate future, but safeguarding your long-term financial freedom is another thing entirely.
We will teach you the simple yet effective tools and techniques you can utilize to ensure that your long term financial future is secured, and set up for ongoing success.

5. Investing Fundamentals
If you plan on being wealthy (or already are), you have to invest. It's as simple as that.

Scared of investing? Don't be, because if you have put money in a savings account, have money in super or spent money on your own education... You've already invested.

Investing is a key step that will help you to escape the rat race (if that's what you want), or simply spend more time doing the things you love.
We'll be covering the absolute keys to investing safely for the long term.

6. How To Sustain Money Momentum
Ok, so your plan is in motion. How do you keep the momentum going?
The only thing standing between you and your dream life now is - time and commitment.
Get the momentum going by registering for the half day boot camp. By doing so, momentum is firmly planted with your foot already on the gear. What's to come will totally transform your ability to manage and empower your personal finances.
During the Money Momentum stage we will help you to set up the same accountability system that top performers like Tiger Woods use to stay on track of their goals.
What else is included?
Financial Success Toolkit
You will have full access to all of the tools and techniques we will use during the #MYM Workshop. You will also have access to valuable extras that will further support your ability to create and sustain personal wealth - long after the #MYM Workshop has finished.
Audio replay
If you find yourself forgetting some of the important elements discussed during the #MYM Workshop, don't despair. A complete recording of the boot camp will be available for you to listen to whenever you need to refresh or reinforce your newly acquired winning skills.
Value Guarantee
We are one of the very few finance companies who require a small outlay for our events.
When you attend a 'free' or 'no obligation' personal finance event with another company, it is usually set up with a 'sales' goal in mind.
That is, to sell you a premium service with a hefty price to match.
Many of us have been caught out by such strategies. You expect to learn something valuable but instead you find yourself listening to a 3 hour sales presentation.
A sales presentation that is designed to get you to confirm, buy services, buy add-ons, and when you leave you feel duped, and even worse, you're not entirely sure what you bought.
We are NOT that type of Financial Services Company.
Instead, Nextgen's boot camp TEACHES YOU how to achieve potential long-term benefits in terms of earning, managing, protecting and investing your money.
These benefits will far outweigh the minimal attendance fee.
At Nextgen we are certain that you will get immense value and knowledge from our educational and interactive session.
We are so sure of this, that we offer a full money-back guarantee to all participants who join us on the day.
If you feel that the #MYM Workshop doesn't offer the amazing benefits outlined, the attendance fee is refundable – with no questions asked.
FAQs
Is this the #MYM Workshop relevant to my circumstances?
No matter what stage you are at in your financial journey, there are 6 key strategies that MUST be implemented. 6 fundamental strategies that have been designed specifically for Generation Y professionals – to align you with your goals. Only those who have acquired, practiced and already proven these strategies may find no additional value in attending the #MYM Workshop.
So, whether you are just getting started, with little or no personal finance experience, or you have been attempting to manage your personal finances for years, the #MYM Workshop is for you.
However, there are a few exceptions where the #MYM Workshop will not be a good fit. These include:
If the majority of your accounts are not in Australia

If you are seeking specific business finance advice (although we can still assist you with your personal finances)

If you are VERY financially unfit, which means -

If you are in bankruptcy or considering bankruptcy

If you have no household income

If you are seeking to 'beat the market' or learn about 'trading'

If you are looking to get rich quick
Why do I need a finance professional? Can't I figure this out on my own?
There are so many factors that contribute to your overall financial wellness. Even if you are already aware of some key strategies to manage your personal finances, knowing and doing are two completely different things.
Some of the most shrewd professionals in the world still require financial coaching for guidance, to keep them on track and accountable for their actions.
Yes, you could spend a lot of time, money and effort figuring this all out for yourself, but this boot camp takes a large part of the hard slog away from you, enabling you to spend more time doing the things you love.
What parking options are available at the event?
Secure paid parking is available at 140 Creek Street. We are only a few minutes' walk from Central Station in Brisbane CBD if you decide to take public transport.
Will food and drink be provided at the event?
We will stop for short breaks during the event. Hot and cold drinks will be provided as well as lunch. Lunch consists of light snacks, however, if your appetite exceeds the catering on offer, there are a number of great options for coffee and food less than 50 metres away from the event location.
Is there anything that I should organise before the event?
Yes, you will find this event much more effective by taking a few moments in advance to check the locations, statuses, details and balances of your financial accounts. Guesswork is not recommended in preparation for the #MYM Workshop.
What's the catch? What are you trying to sell?
Our pet peeve here at Nextgen FS is events that are setup to sell you one particular 'investment' or 'one day only specials' that you can only get if you sign up on the day. We believe that Pushy sales suck.
On the day of the #MYM Workshop, we will share some information about our company, our values, and what services we offer to give you an overview of our expertise, After all, who wants to learn about leading financial strategies from unqualified professionals?
This is simply to assure you that we know what we're talking about. We have used these winning strategies time and time again.
And the results speak for themselves!
After that, you can decide if you wish to take advantage of the services we offer – all in your own time. You will get no pressure or pushy sales tactics from us.
Are you a licensed financial adviser?
Yes, absolutely. In Australia, if you are receiving financial advice from an individual or firm, they must be licensed with ASIC as a financial adviser. If they aren't registered they are breaking the law. Nextgen FS is licensed with Australia's largest Financial Planning licensee AMP. Authorised Rep license # 423041 and Authorised Credit Rep license # 423042.
Where can I contact the organiser with any questions?
The best way is to email us at: hello@ngfs.com.au, (24 hour response time).
Alternatively, if you would like to speak with a financial adviser, please call us on 1300 652 503.