MASTER FACEBOOK MARKETING - Part 2 - Kwinana - SARAH THOMSON
Sales Have Ended
Ticket sales have ended
Thank you for registering for our ASBAS Digital Solutions Workshop. Please ensure you bring a laptop, pen and highlighter, water bottle, wear something comfortable.
Sales Have Ended
Ticket sales have ended
Thank you for registering for our ASBAS Digital Solutions Workshop. Please ensure you bring a laptop, pen and highlighter, water bottle, wear something comfortable.
Description
ABOUT THIS WORKSHOP
Strap yourself in because 2019 is going to be an amazing year – you are going to simply SHINE on Facebook!
There are currently over 2 billion people globally that log into Facebook daily – this means that your customers are probably on there! So where are you? Possibly trying to compete in what feels like a very crowded space. Trying to get your posts seen or worse, wondering what on earth to write?
Are you sick of staring at your Facebook page wondering what to post?
Running a small business can be lonely and having to be GENIUS at everything makes it even more challenging. I have been running Facebook Marketing workshops for over 4 years and in that time have trained thousands of business owners. I know the challenge – posting great stuff, trying to connect with your audience but worst of all, that isn't why you got into business – you actually have to fit that into your schedule.
If you are time-poor (who isn't) and would love to soak up all the goodness from my Facebook Marketing workshop, this is for you!
Join me for this fantastic opportunity to learn and grow in a relaxed setting. This workshop is ideally suited for beginner and intermediate Facebook users. You should have a working knowledge of the platform but if you do not, the basics are covered.
Helping small business owners is my happy place.
The Master Facebook Marketing course is broken down into 2 sessions
PART 2:
ü Detailed explanations of key terms such as organic and paid reach.
ü The low down on the Facebook algorithm, what is it and why it exists.
ü All the latest techniques on best practice posts to get you the best organic reach.
ü Time to write some posts
ü Tips on how to batch your post writing and get ahead.
You will have access to a detailed handbook that means you can simply listen and learn rather than having to frantically take notes. There is space for you to complete a few exercises that will really boost your learning.
ABOUT THE PRESENTER
SARAH THOMSON
The pace of change in the digital world can be frightening. Keeping up can seem like a daunting prospect that becomes another item on your 'to do' list that seems to grow relentlessly as a busy business owner.
Sarah Thomson, owner of Online Social Butterfly, has been working as a digital marketing educator and strategist in a space that is punctuated by new faces that come and go. Her experience spans well over 20 years in the Marketing and Communication sector. Prior to starting Online Social Butterfly in 2011, Sarah worked in the corporate world and her career took her to Sydney and the UK and her experience ranges from large multi-nationals, government, not-for-profit and small business.
Together with her husband, Grant, who is the resident web designer, Online Social Butterfly offers expertise to guide business owners through the ever-changing waters of digital marketing. They offer a range of services that assist their clients in creating and implementing a digital strategy that encompasses websites, social media and CRM integration. Both Sarah and Grant are enthusiastic learners and love creating effective websites that their clients can use and manage to propel their online presence.
As well as extensive experience, Sarah has an array of qualifications including a Bachelor of Commerce (Marketing), Diploma in Direct Marketing, Post-Graduate Diploma Business (Management) and is about to complete her Masters in Communications (Web). She has plans to carry on and undertake her PhD in 2020.
Sarah has been running social media workshops for the past 5 years both in person and online. In that time, she has trained thousands across a range of topics, specialising in social media and understanding it as a marketing tool.
She is an avid learner and enthusiastic trainer. Her knowledge and expertise make her workshops highly sought after.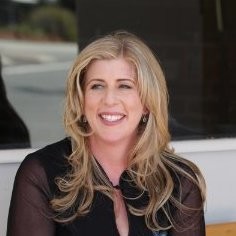 You can connect with her across the internet from Facebook to YouTube and everything in between.
Email: sarah@onlinesocialbutterfly.com.au
Website: https://onlinesocialbutterfly.com.au/
Facebook: https://www.facebook.com/OnlineSocialMarketing
Instagram: https://www.instagram.com/onlinesocialbutterfly/
YouTube: https://www.youtube.com/channel/UCerCUNyeFUv30WIx6orvzgA