Master Class - Elements of Paper Sculpture, Artist's Workshop
Description
Elements of Paper Sculpture, Artist's Workshop
Learn Essential Foundations of Paper Sculpture for Fine Art, conducted by world-acclaimed paper sculpture artist Ray Besserdin.
About the workshop
This workshop is especially valuable to artists wanting to up-skill by exploring the potentials of paper as a medium for fine art. Some topics covered will be:
1. Exploring and understanding paper types
2. Some matters of chemistry you should know
3. Ways of creating 3D form and manipulating paper from its original flat sheet
4. Exercise in translating a 2D concept drawing into complex 3D sculpture.
Day 1. Starts 10:00am till 4:30pm
Before lunch: What exactly is paper and what are the important differences to guide your applications in sculpture. The importance of knowing some chemistry relevant to papers and associated materials. Fundamental exercises to understand the nature of paper behaviour and how to manipulate it.
After lunch: Begin guided exercise in creating an abstract free-standing form.
Day 2. Starts 10:00am till 4:30pm
Continue guided practical exercise in translating a 2D concept drawing into an abstract, complex freestanding sculptural 3D form.
Outcome: You will develop an understanding of the principles of working with paper from the ground up, providing you with new skills to create lasting works of art that will follow any imaginary form.
Key Information
When: Two-day weekend February 24 and 25, 2018
Time: 10:00am to 4:30pm
Cost: $395 full program per person
Materials: Paper stock is supplied. A list of implements and additional materials you'll need for the course and beyond will be provided upon registration. Refreshments provided. Limited places.
About the Artist
Conceiving his unique paper sculpture in 1989, Ray Besserdin combines his 35-year professional career as an artist with his academic background in science to ensure his art has the archival qualities to last for the enjoyment of many generations. His career includes corporate clients such as Macquarie Bank, the Northern Territory Government of Australia, Amcor and Ford Motor Company to mention a few. He has numerous private commissions hanging in London and New York; Germany, Sweden and New Zealand besides those in Australia. Ray has 17 international awards, including 2 of gold status from New York and is the owner of the only paper sculpture artist gallery in Australia.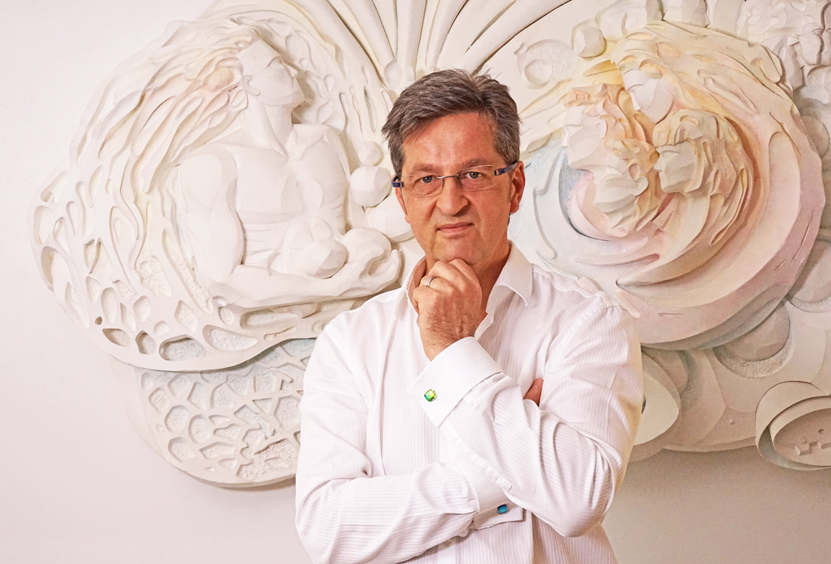 More information on the artist:
Website: www.papersculptureartist.com
Instagram: @papersculptureartist Facebook: www.facebook.com/RBPSAGallery/
LinkedIn: www.linkedin.com/in/raybesserdin/