MASSIVE ACTION DAY 2017

Thursday, 30 November 2017 from 7:30 am to 5:30 pm (AEST)
Event Details
 Massive Action Day - Thursday 30th November 2017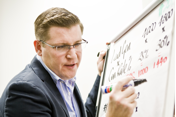 As we wrap up another massive year of commitment and learnings, this M.A.D. will focus on our planning for 2018… from where you are now, and how far you've come… to where you want to get to… and more importantly, how you're going to get there.
This is your chance to set some serious goals.
Also, as part of this event, we will be acknowledging your efforts and be presenting once again our prestigious client awards. These awards have been running for over a decade and were created to fully acknowledge outstanding performance and results, commitment, and the true entrepreneurial spirit that defines what we do.
In addition, I'm proud to announce Ari Galper as our guest speaker for the day. Ari's techniques are revolutionizing how we do business in the new economy and I can guarantee you, will dramatically change your mindset about how to sell without having to compromise your integrity.
I'm looking forward to sharing this full day with you all, and to the many exciting opportunities that are there for us to explore for 2018.
Guest Speaker - Ari Galper
The World's #1 Authority On Trust-Based Selling
CEO and Founder, Unlock The Game® & Trusted Authority®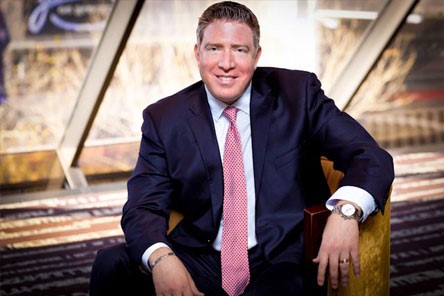 In a day and age where technology rules the selling world, for many growth-oriented business owners and sales consultants, authenticity and trust have taken a "back seat" to the sales process. 
"Unlock The Game" puts trust back into selling in such an elegant and natural way, that the truth quickly emerges between seller and buyer, so the painful and arduous "chasing" process no longer has to happen to make a sale. With over 74,433 subscribers and clients in over 35 countries, "Unlock The Game" has become the most successful Trust-Based Selling approach of our time.
Come and hear Ari Galper talk at this year's M.A.D. and discover...
How to free yourself of the negative "salesperson" mindset, so you can sell authentically and with integrity...and reap the financial rewards

The keys to stop slipping into "sales pitch" mode and start creating natural two-way conversations with your prospective clients and members...and why if you do NOT do this you'll be potentially leaving more money on the table than you will be banking

Why focusing on your prospect's truth is more important (and profitable) than focusing on making the "sale"

Seldom revealed strategies to identifying your hidden sales triggers that make your prospects go into "fight or flight" mode

Secrets to easily moving the sales process forward without having to apply sales pressure to close the sale

How to "follow-up" after sending information, without "chasing your prospect" and why successful entrepreneurs and top sales pros never reveal how to do this (hint: it's dead easy if you know how)

New ways to connect with your prospects at a deep level so they truly feel that you care about them and why this is worth so much more to your bottom line than often costly ad campaign
REGISTER HERE NOW
For any further information please contact our office on 1300 282 026 or email marketing@onlinebusinesscoach.com
This is a free ticketed event. A per head catering charge will apply for the day.

When & Where

Pelican Waters Golf Resort and Spa
38 Mahogany Drive
Pelican Waters, QLD 4551
Australia

Thursday, 30 November 2017 from 7:30 am to 5:30 pm (AEST)
Add to my calendar
Organiser
Bruce Campbell
GLOBAL NUMBER ONE BUSINESS COACH (6 Time Winner)
Multiple International & Asia Pacific Stevie Award Winner
Millionaire Level Coach
Asia/Pacific Coach Of The Year
Acclaimed Author
FCA Australian Franchisee of the Year
Guerilla Marketing Accredited Practitioner
Flippen Group USA "Certified Flippen Affiliate Coach"