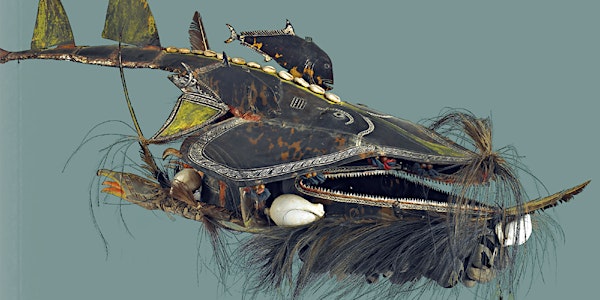 Masked Histories: Leah Lui-Chivizhe and Alick Tipoti in conversation
Location
Chau Chak Wing Museum
University Place
Camperdown, NSW 2006
Australia
Join us live at the museum for a conversation between Torres Strait Islander historian and curator Leah Lui-Chivizhe and artist Alick Tipoti
About this event
Join Torres Strait Islander historian and curator Leah Lui-Chivizhe and artist Alick Tipoti as they reflect on the making and makers of masks of Zenadth Kes (Torres Strait).
The turtle-shell masks produced by Torres Strait Islanders in the 19th century are intriguing and dynamic, but have been for a long-time apart from the makers' descendants in European museums.
Lui-Chivizhe will talk about her experience of working with the European histories of masks, and her work to reanimate them with their Islander meaning and purpose.
Alick Tipoti has worked with British Museum and with Cambridge University collections, and will talk about this work that led to his recreation of turtle-shell masks in fibreglass, and his increasing focus on making obvious issues of climate change for his homeland of Badhu.
Following the conversation CCWM is proud to launch Leah Lui-Chivizhe's book: Masked Histories: Turtle shell masks and Torres Strait Islander people (2022, Miegunyah Press).
About the speakers
Historian and curator Leah Lui-Chivizhe is a Torres Strait Islander with enduring family connections to the eastern and western Torres Strait. Leah teaches in indigenous histories at University of Technology, Sydney and is an honorary associate of the Chau Chak Wing Museum.
In his art practice Badhu Islander, Alick Tipoti, has focused on engaging with gallery and museum audiences personally – often travelling with his family or the Zugabul dancers to ensure audiences understand the living dynamism of his print, painting and sculptural work and connections to his homeland and the Kala Lagaw Ya language.