Description
The proven and effective way to boost sales!
In just three hours learn how to get more sales using MailChimp with WordPress WooCommerce.
"There's a reason your inbox always seems jam-packed: e-mail marketing works." McKinsey & Company
Level: Intermediate.
You'll leave this class knowing:
How to automatically boost sales using email marketing.
Identify and market to your best customers.
Setup automated reminder purchases for customers that have purchased consumables.
Personalise the content of your marketing emails very easily.
and much more.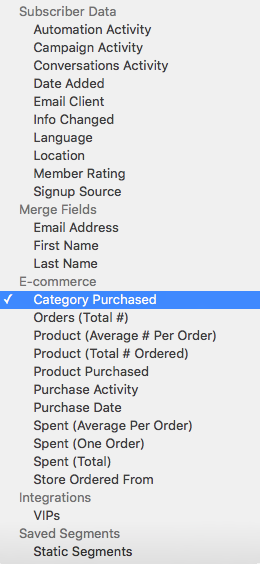 In training we'll:
Connect your WordPress website to your MailChimp account.
Get customer and purchase data automatically from WooCommerce to MailChimp.
Learn to use MailChimp eCommerce360 to upsell.
Setup automation to send specific emails to customers based on product categories.
Automate the sending of repurchase emails (i.e. totally automate repurchase marketing).
and more.
This class is perfect for anyone that uses WooCommerce to sell online.
---
What's needed:
WordPress/WooCommerce: Please bring along your WordPress login details (WordPress Administrator access required i.e. you must be able to install, activate and configure plugins).

A purchased copy of the

WooCommerce MailChimp extension

is needed.

A paid MailChimp subscription (to be able to setup automated marketing, a MailChimp subscription is needed. You will be given three months free subscription by MailChimp for attending training).

Basic MailChimp knowledge (attend a learn MailChimp class in advance if needed).
Note that this is not a WordPress class (it will however be briefly covered how to install and configure the WordPress MailChimp plugin). This is a MailChimp class where you'll learn to use the data transferred from your WooCommerce powered online store to market to your subscribers to boost sales.
Bring along your laptop computer. Coffee, tea and wi-fi Internet will be available.
Note: Attendee numbers are limited so please book early to avoid missing out. There is free parking on site and North Ryde train station is 350m from the training venue..
---
Get training by a MailChimp Expert
Gary is listed as a MailChimp training expert and MailChimp provides three months free MailChimp subscription for all attendees. CNN and Procter & Gamble use Gary's MailChimp advice. You could benefit too.
Ideal for small business owners, medium and large organizations using WooCommerc and anyone else interested.