Marketing Successfully to Chinese International Students
Description
Chinese students continue to head overseas in record numbers. But within a changing global political climate and with new opportunities opening up for young Chinese in China, their motivations and drivers for pursuing an international education are undoubtedly changing.
Sinorbis supported by ACBC has produced, 'The Learning Dragon: How to Market Successfully to Chinese International Students' white paper.
Sinorbis and ACBC in partnership with StudyPerth will hold the Perth launch on May 7.
Based on the findings of the white paper, the session will address:
The key factors influencing Chinese students' choice of study destination & university/school.
The latest insights on how Chinese students are researching and preparing for their overseas education.
How to align your marketing messaging with the drivers and motivations of Chinese students.
How to set up your Chinese digital foundations to engage with Chinese students and their parents throughout decision-making journey.
Listen to keynote speaker Ada Wang, Head of Business Development Sinorbis present the findings of the white paper and Phil Payne, Executive Director and Angela Beechey, Marketing Manager of StudyPerth, present on the strategies being employed by StudyPerth to promote Perth as a study destination, followed by a panel discussion. Panelists include Ada Wang, Phil Payne, Chris Hogg, TAFE International WA and Liang Lu, Korrylink Migration Consultants who will share their insights and experience.
---
DATE: Tuesday, 7 May 2019
TIME: 5:00pm registration, 5:30pm start - 7:15pm finish
COST: $30 for ACBC Members; $60 Non-Members. Members please enter the code provided via email to access discounted tickets or email eventswa@acbc.com.au to receive the code again.
VENUE: MinterEllison, Level 4, 77 St. Georges Terrace, Perth
RSVP: Please RSVP your attendance to this event by May 6 COB
---


SPEAKERS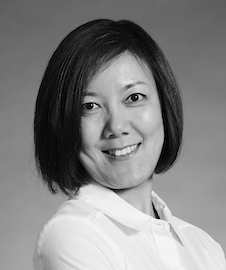 Ada Wang | Head of Business Development, Sinorbis
As Head of Business Development, Ada is responsible for identifying strategic opportunities, building key customer relationships, negotiating and closing business deals and maintaining extensive knowledge of current market conditions. Having worked and lived in both China and Australia, Ada has over 10 years' experience in international trade between the two countries, with a solid area of expertise in cross–border E-Commerce and Chinese digital marketing solutions. Ada holds a Master's degree in International Business from the University of Sydney and a Bachelor of Commerce from Tianjin University of Commerce (China).

Phil Payne | Executive Director, StudyPerth
Phil joined StudyPerth in September 2017. Before joining StudyPerth, Phil was Director of External Engagement at Murdoch University, managing a team of over 50 staff, responsible for the recruitment and admission of students, both international and domestic. Phil's preceding role was Vice President of Educational Partnerships, responsible for transnational partnerships in Singapore, Malaysia and Dubai and the development and management of pathways and partnerships. Phil was the inaugural Chair of Murdoch Singapore, a subsidiary of Murdoch University and remained a Director of the Board until 2017.
Phil's previous roles at Murdoch included Pro Vice Chancellor for Health Sciences and the Peel Campus and Chief Executive Officer of the Veterinary Teaching Hospital. Before joining Murdoch, Phil's background was in healthcare, as Hospital Director of Lady Davidson Private Hospital in New South Wales.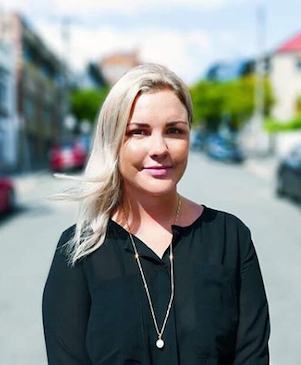 Angela Beechey | Marketing Manager, StudyPerth
Angela was recently appointed as Marketing Manager by StudyPerth, bringing to the role over 4 years in international marketing developing and implementing campaigns to increase interaction, awareness and conversion, with the last three years for higher education institutions across Australia.
---


PANELISTS

Chris Hogg | ISR North Asia, TAFE International Western Australia
Chris Hogg has over 24 years' experience in International education including six years living and working in Singapore. He has worked across all sectors of Australia's International Education industry and for both public and private institutions. In his current role with TAFE International Western Australia, he is engaged in student recruitment and business development activities for the TAFE sector and WA public schools. This involves the use of digital media to help overcome a number of significant challenges. Some of Chris' recent achievements in the China market include the establishment of a Chinese language website for TAFE WA and WA Public Schools; the effective use of WeChat as an engagement tool; and the promotion, through multi-channel marketing, of a TAFE to University pathway product that has resulted in increased applications and enrolments from China. Chris has excellent language capabilities in Mandarin and Cantonese and has strong B2B relationships in China. Chris has extensive strategic marketing experience in international education. Chris also participated in the Premier's Education Mission to China in 2017 and regularly provides high-level advice on China as an education market, including in StudyPerth's recently established China Regional Advisory Panel.



Liang Lu | Director Korrylink Migration Consultants
Mr LU Liang is the President of Australia China Federation for International Education Inc., a professional association dedicated to the development and exchange of international education. He is also the Managing Director of Korrylink Migration Consultants. Prior to starting his education and migration business in 2008, Mr. Lu worked for Curtin University. He was responsible for the China marketing and the assessment of university applications from China. He also held the role of Asian Development Adviser at Curtin Business School International, where he contributed to the strategic marketing policy and development of the Curtin Business School international programs. Before moving to Australia Mr Lu was an academic at a Chinese university. He has a Bachelor of Arts from Central China Normal University and a Masters from Curtin University.
---
WHO IS SINORBIS?

Sinorbis is a multi-award-winning software company on a mission to bring marketing and selling to Chinese consumers within reach for any business by removing common market entry barriers through technology. We provide Western businesses with the world's first integrated marketing platform to create, measure and optimise their Chinese digital presence.
---


NOT AN ACBC MEMBER?
Join the premier organisation dedicated to promoting Australia-China business and trade. With branches Australia-wide, we welcome you to join ACBC WA for 2018. You can join on the ACBC WA here.

For more information call (08) 6189 7844 or email memberswa@acbc.com.au
---
If you have any questions, please don't hesitate to contact Lucy Palermo via (08) 6189 7844 or lucy.palermo@acbc.com.au