Event Information
Location
Virtual - Via Zoom
Australia
Description
Virtual Marketing Leadership Roundtable for CEOs & Directors
Learn how to create more value for your business, customers & staff
Join us for a virtual collaborative roundtable hosted by Twinlife Marketing.
During this highly productive working session, Sonja van den Bosch, Twinlife Marketing's energetic founder will share her 20 plus years of strategic business & marketing leadership experience, learnings, and insights with you, as well as real-life examples and case studies.
You will learn how to uplift your business and your people:
* What key strategic marketing decisions will drive value for your business
* What marketing capabilities are needed to lead & execute your strategy
* How to create internal alignment and turn your staff into marketing champions
Take this opportunity to also have your marketing questions answered and share insights with like-minded peers.
Reserve your seat at the virtual table.
'Thanks for a very informative and thought-provoking morning around what I, and my business, can be doing better with regards to our marketing efforts.' Alan Kanuk, Link Business
'What an insightful and inspiring marketing roundtable! Sonja and her team are true professionals and marketing guns!' Cassandra Sasso, Wander Retreats
---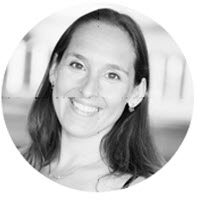 Sonja van den Bosch has worked in business & marketing leadership roles in Europe, North America, Asia & Australia in a wide variety of industries. Sonja currently leads a highly successful strategic leadership & marketing business Twinlife Marketing, that she founded in 2009.
Sonja has always generated new opportunities and achieved sustainable results, when others thought it wasn't possible. She has helped companies and brands become market leaders and has activated global expansion, always ensuring that team members grow and enjoy the journey while driving business outcomes and creating lasting value.

Location
Virtual - Via Zoom
Australia