Description
Business is maths.
Marketing is maths too.
But it doesn't have to be algebra!
Come and learn from the Marketer and the Business Growth Specialist how you can interrogate your marketing spend and truly understand if your business is growing and making money out of it's marketing investment.
Who should attend?
This workshop is geared towards established businesses with clear marketing and sales budgets who want to scale up and ensure that they are on top of their business game for 2018, and seizing all of the opportunities at their disposal.

Who's facilitating?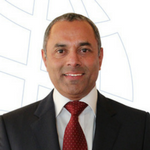 Narinder Singh - Narinder Singh is a Business Mastery Expert. He enjoys working with SME business owners who are "successfully stuck" to strengthen their cash flow and smartly improve profits and revenue. His business mantra is Grow RICH first and then Grow BIG.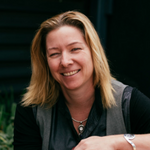 Simone Douglas - Simone is the CEO and Founder of Social Media AOK, a full service specialist Social Media agency. She has more than 19 years' experience in a variety of corporate management roles with a proven track record in Business Strategy and Growth. In the last five years she has specialised in Social Media and its business applications, working around Australia providing support and practical training in social media on a variety of platforms and their complimentary applications.





What this isn't -
This is not a session where you come and listen to people tell you how they built their 6-figure business overnight with advertising, but instead a practical, hands-on workshop designed to have you interrogate the past, really look at the present, and bulletproof the future.



What you need to bring on the day -
Your 2016/2017 Profit & Loss statement.

A Calculator (or use the one on your phone!).

Access to the Google Analytics account for your website.

Sales & Profitability goals for the current financial year.

At the end of this workshop you will be able to:
understand your marketing investment and its returns

know the true growth potential locked within your business

harness the power of digital and traditional marketing for your benefit

interrogate marketing results using hard data

Have strategies and actions to implement immediately.

Know how to read your business score board.
What's Included -

A light working lunch of gourmet wraps and a fruit platter will be provided, as well as tea and coffee.

Date and Time
Location
Refund Policy