Description
Mariah Carey & MJR Presents Cancel Australia & New Zealand Tour Dates
[August 9th 2018] – Today it is announced that Mariah Carey's upcoming tour dates in Australia & New Zealand during October 2018 will be cancelled due to a scheduling conflict. New dates for the areas are yet to be determined.
Mariah Carey shares "It is with much regret that I am unable to visit Australia & New Zealand later this year, however I promise to find new dates soon. I've been working away on new music and I cannot wait to share it with you later this year."
MJR Presents shares that "We are disappointed that Mariah's shows are cancelled but look forward to hearing her new material soon. Full refunds will be given to all ticket holders from their original point of purchase and we apologize for the inconvenience to fans and ticket holders."
All current ticket holders will receive refunds automatically, you dont have to do anything. For more information please visit www.mariahcarey.com or www.mjrpresents.com.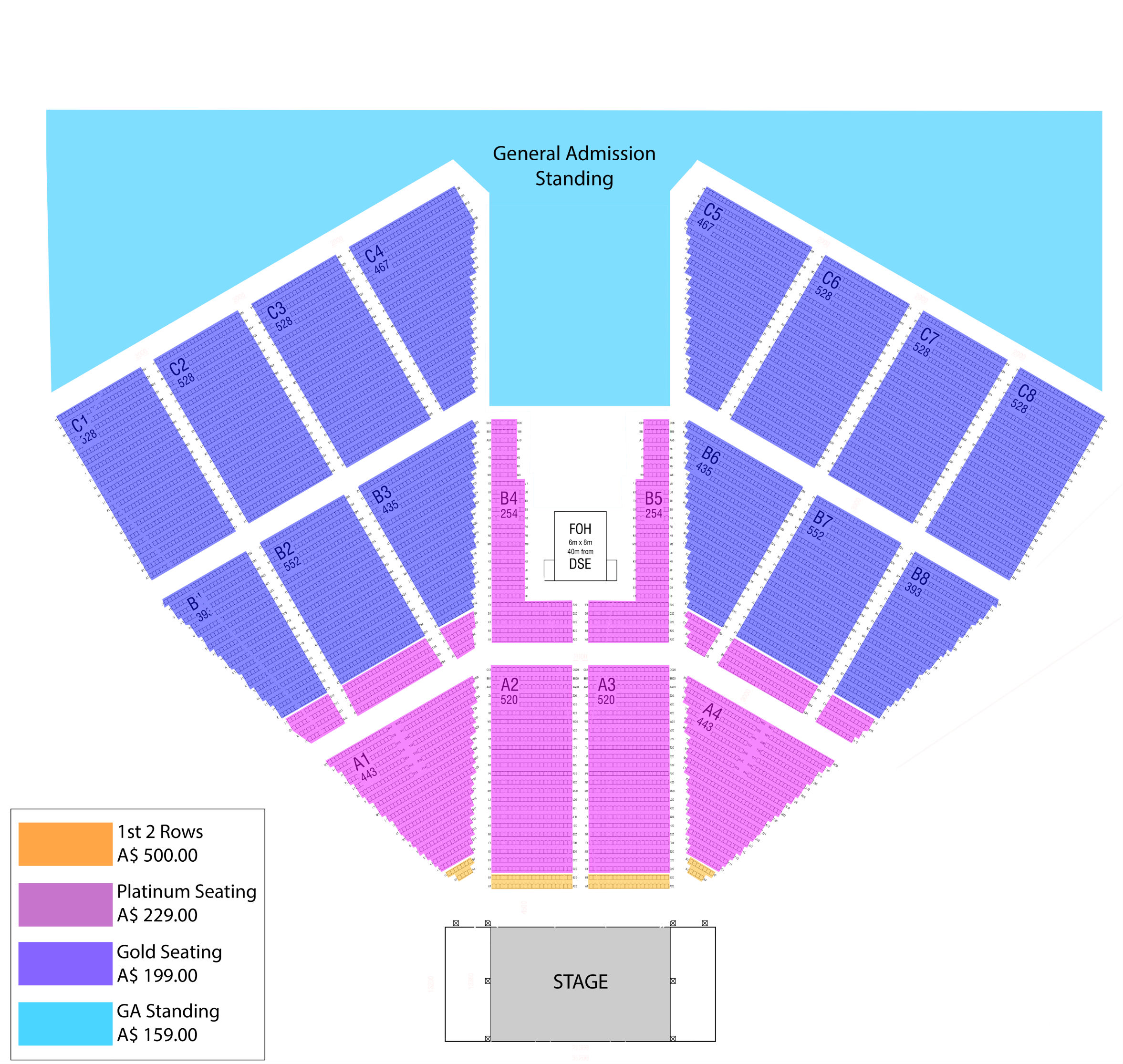 MARIAH CAREY BRINGS HER #1s TOUR TO AUSTRALIA & NEW ZEALAND THIS FEBRUARY
One of the world's most loved and recognized voices, Mariah Carey is heading down under, bringing her '#1s Tour' to Australia and New Zealand this February. Mariah will perform the songs that made her the biggest selling female artist of the millenium, including Hero, One Sweet Day, Fantasy, Always Be My Baby, Vision of Love, We Belong Together and many more.
From her debut in 1988 through to her massive smash hit album "Music Box'', her move into movies & TV and her legendary Las Vegas residency, the world has grown up with Mariah Carey who has become the soundtrack of the last three decades. The tour takes Mariah outdoors to take advantage of the Australian summer, hitting Melbourne Showgrounds, Parramatta Park and Sandstone Point in Brisbane as well as Perth Arena and Auckland's Spark Arena. The shows will be Carey's first shows in Australia and New Zealand in four years with her successful album "Me.. I Am Mariah" and reality docuseries "Mariah's World'' continuing her reign as the Queen of the American music scene.
Mariah Carey is a music icon, a soul legend, a pop phenomenon, a breathtaking live artist and planet Earth's best selling female artist of all time. She has sold over 220 million records and 17 of her 18 Billboard Hot 100 No.1 singles have been self penned, more than any other solo artist. With her distinct five octave vocal range, prolific songwriting, and producing talent, Mariah has defined the modern pop artist. As a singer/songwriter/producer, amongst her countless awards, she has been recognized with multiple Grammy Awards, 21 American Music Awards, Billboard's "Artist of the Decade" Award, the World Music Award for "World's Best". She has topped the charts globally and played to packed audiences in stadiums and arenas around the world. Her combination of stellar talents has inspired her dedicated fans in almost every country and set new standards for excellence in the music industry.
Mariah Carey's ongoing impact transcends the music industry to leave an indelible imprint upon the world at large. She has made substantial marks in film with critically acclaimed roles in Precious (2009), Lee Daniel's The Butler (2013) and most recently Mariah made her directorial debut in A Christmas Melody, a special festive feature for Hallmark, in which she also stars. A Congressional Award recipient,Mariah has generously donated her time and energy to a range of philanthropic causes near to her heart including Save the Music, the Make-A-Wish Foundation, World Hunger Relief, and the Elton John AIDS Foundation, among many others.
Performers
Date and Time
Location
Sandstone Point Hotel: Mariah Carey
1800 Bribie Island road
Sandstone Point, QLD 4511
Australia
Refund Policy