Description
We are celebrating International Women's Day at our March breakfast Tuesday 5 March with a special guest speaker, Bree Grima, from Bundaberg Fruit and Vegetable Growers.
Bundaberg-born Bree Grima is passionate about the horticulture industry she represents as Managing Director of BFVG. She's equally passionate in her sport of bodybuilding and competing as a World Fitness Federation professional athlete. She challenges you to contribute just 4% of your day to achieving a happier and healthier lifestyle so that you can spend the rest of the day being truly present in your various roles through work and life.
The theme for 2019 IWD is #BalanceforBetter and Bree's professional and personal achievements certainly epitomise that hashtag!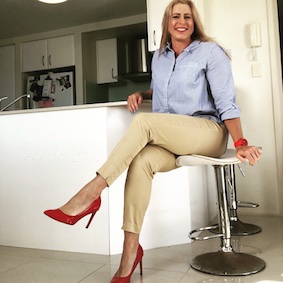 Dietary requirements? Please email info@bbwn.com.au with any special dietary requirements when you book.
Member's Discount Code: Members please see "Facebook Members only" page for discount code or contact info@bbwn.com.au