Join our Velocity Ask-Me-Anything session to learn more about this year's program starting in September.
About this event
Got a startup idea and ready to take the next step? MAP's Velocity Program might be for you!
Join us at this Ask-Me-Anything session to learn more about this program, which has now supported over 170 founders to build 91 startups who have raised over $9m in funding, generated over $6m in revenue and created over 200 jobs.
At this AMA, hear from our Velocity Program Manager, Adelide Mutinda along with program alumni and founder of Linkmate, David Titeu who will share how Velocity helped accelerate their startup journey.
After this session, applications will only remain open for another 10 days so make sure you join us for this session to get all the information you need to put your best foot forward when applying!
Format
5:00 pm - Welcome
5: 05 pm - About Velocity
5:15 pm - Reflections from alumni of the program
5:30 pm - All your burning questions!
6:00 pm - Event ends
More about Velocity
Velocity helps early-stage founders pressure test their startups - speeding up discovery of your first customers and putting you on the path to product-market fit.
The part-time program comprises 10 evening workshops centred around customer discovery and market validation, and specialised experiences for for-profit and for-purpose founders. With hot-desks available during the day, we ensure that you're surrounded by startups in your cohort at least once a week, this is your chance to see if the startup life is the step you're ready to take.
For many startups, this program is a pathway to further acceleration. We've had teams join the MAP Accelerator program, join other programs across Victoria, and get selected into different international programs including TMCx in Texas and Booking.com's accelerator in Barcelona.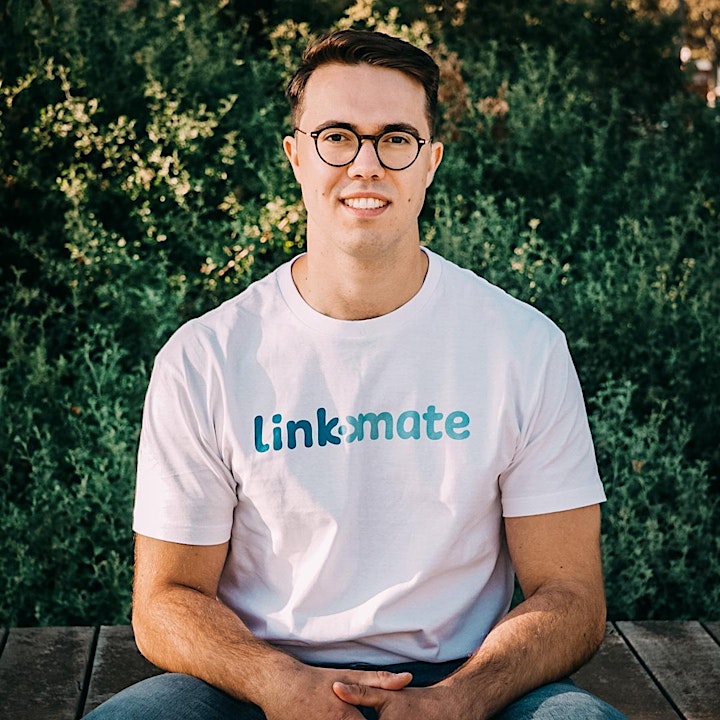 Velocity 2021 alumni and founder of Linkmate, David Titeu
Organiser of MAP21 Velocity Program - Ask Me Anything
The Melbourne Accelerator Program (MAP) was launched in 2012, as the first University-aligned startup accelerator in Australia, and has since supported over 150 startups, who have raised over $100 million in funding, generated over $150 million in revenue, and created over 1400 new jobs.
Each year 10 teams are selected to take part in the five-month Startup Accelerator, where they receive mentoring from some of Australia's most brilliant business minds, as well as access to a global network of advisors, channel partners and investors, and $20,000 in funding (with no equity taken) to help them accelerate their startup growth.
The MAP also offers a range of additional programs and events to the broader startup ecosystem, including the Velocity Program(a part-time program for early stage founders), the Franklins (a female-founders network), the Master Class series, and a range of signature events including the University's premier entrepreneurial event, the Melbourne Entrepreneurship Gala.
The Melbourne Accelerator Program is committed to fostering an environment focused on diversity, inclusion, collaboration, and impact, and is one of the only accelerator programs with a full-time social impact manager and are proud to have our first not-for-profit startup joining the Accelerator Program in 2018.