Description
You are warmly invited to attend MAP Master Class: Seeking Impact Investment
Strike the balance between impact and financial returns
In our next Master Class, Will Richardson, Head of Venture Capital at Impact Investment Group and Managing Partner of Giant Leap (Australia's first 100% impact VC) will demystify the process of seeking impact investment and share an honest account of what it means to be investor-ready. He will outline investor expectations for growth, where startups go wrong and share practical tips on how teams can effectively measure and manage their impact while ensuring strong financial returns. He will then answer your burning questions to round out the class.
This session will be particularly useful for founders building for-profit impact startups (ventures with a social or environmental purpose), founders preparing to raise from impact investors in Australia and those interested in understanding the investment approach of the Giant Leap Fund.
---
Event Format
5.45 pm Arrival & Registration
6.00 pm Seeking Impact Investment
6.45 pm Audience Q&A
7.00 pm Event concludes
---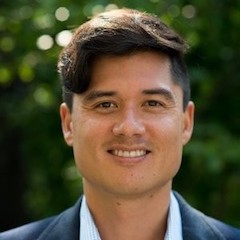 About Will Richardson, Head of Venture Capital, Giant Leap Fund
Will is Head of Venture Capital at Impact Investment Group and leads the Giant Leap VC team, Australia's first 100% impact venture capital fund. Will oversees all elements of that business, including managing the investment team, sourcing capital and investment opportunities and working with investees. He has 15 years' experience in the private equity, property and corporate finance sectors, and has provided investment advice to organisations, families and high net worth individuals.
Will was previously the Investment Manager and Executive Officer at the CVC Group, after beginning his career at Ernst & Young. He is a Director of the Responsible Investment Association of Australia. Will has a Bachelor of Commerce from the University of Melbourne and is a Graduate of the Australian Institute of Company Directors.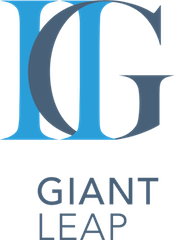 About the Giant Leap Fund
Giant Leap is Australia's first 100% impact venture capital fund, dedicated to tech-oriented start-ups that aim to produce superior financial returns while delivering measurable social and environmental impact across three themes: health and wellbeing, sustainable living and empowering people.
The fund has $15 million in committed capital from investors including Small Giants, Intrepid Travel founders Darrell Wade and Geoff Manchester, management consultant Andrew Clark, the Atlassian Foundation and clients of Ethinvest, Australia's oldest and largest ethical investment advisor. Giant Leap is backed by leading Australian funds manager, Impact Investment Group, whose mission is to shift capital towards impact investments and manages over $750 million in assets. The team includes seasoned entrepreneurs and early-stage investors.
---
This event is in partnership with


YBF has been Australia's centre of technological innovation since 2011. They maximize the success of technology startups; unlock new technology and innovation for corporate partners and provide access to a fertile ground of curated tech companies for investors. E: melbourne@ybfventures.com W: http://ybfventures.com
---
Please Note
An audio visual recording of this event may be produced by the University of Melbourne and uploaded to the MAP YouTube page. By registering for this event you consent to being photographed/filmed and agree to receive communications from both parties involved.
Enquiries
map@eng.unimelb.edu.au