MAP Master Class: Meaningful Data with Simon Griffiths
Description
You are warmly invited to attend MAP Master Class: Meaningful Data with Simon Griffiths
---
How have you been measuring the social benefit you create? Measuring and reporting on impact is critical to building a customer base that resonates with your cause.
Simon Griffiths, Co-Founder and CEO of Who Gives A Crap, will share his approach for measuring and reporting on impact to key investors and customers. Simon will draw on lessons he has learnt from previous ventures (including Shebeen), sharing how past challenges have informed the approach he now takes to scale Who Gives A Crap into new markets.
This Master Class on Meaningful Data is for founders who are building a startup and growing a strong base of customers while focusing on their social or environmental impact. It will be particularly relevant for impact founders who have beneficiary partners to consider.
Attendees will walk away with actionable advice on approaching impact measurement and reporting to land their next customer, beneficiary partner or impact investor.
If you're ready to hit the ground running with what you learn at this class - join us!
---
Event Format
5.30pm: Arrival & Registration
5.35pm: Meaningful Data with Simon Griffiths
6.15pm: Audience Q&A
6.45pm: Event concludes

---
About Simon Griffiths, CEO, Who Gives a Crap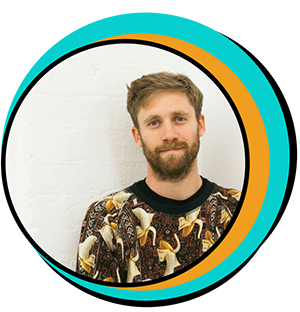 Simon is an engineer and economist turned social entrepreneur. In 2007, after turning down his dream job offer as a corporate high-flyer, he moved from Australia to South Africa to immerse himself in his true passion: development aid. There he discovered that the biggest problem faced by NGOs and social entrepreneurs is a lack of funding.
Driven by a passion to use business to give back, in 2010, Simon had the idea to start a toilet paper company that builds toilets in the developing world. In 2012, he launched Who Gives A Crap with a crowd funding campaign, agreeing to sit on a toilet on a live webfeed until he had pre-sold the first $50,000 of toilet rolls. The multi-award winning launch attracted global media attention and generated over $1 million of PR value. Since launching, Who Gives A Crap has tripled in size year-on-year without any marketing or advertising spend. As of January 2015, Who Gives A Crap had provided more than 50,000 people with access to a toilet for one year.
Simon is also well known as the co-founder of Shebeen, a non-profit bar in Melbourne's CBD that opened in February 2013 and ran for 3.5 years. Shebeen sold exotic beer and wine from the developing world, with 100% of the profit from each sale going to a development project in that drink's country of origin.
Simon is one of Australia's most prominent social entrepreneurs. His work has been covered by countless media outlets around the world, including The Huffington Post, MTV and The Stanford Social Innovation Review.
Learn more about Who Gives A Crap
---
Please Note: An audio visual recording of this event may be produced by the University of Melbourne and uploaded to the MAP YouTube page. By attending this event you consent to being photographed/filmed.
Enquiries: map@eng.unimelb.edu.au